Snæfellsjökull National Park
October 28, 2019
Set up in 2001, Snæfellsjökull National Park forms part, but not all, of the Snæfellsnes peninsula. Of the three national parks in Iceland, it's unique in linking the seashore to the mountains, encompassing both. It covers an area of about 170km2 and, as its name implies, centers on the glacier Snæfellsjökull.
Snæfellsjökull famously drew the attention of Jules Verne, who made it the setting for his science fiction classic "A Journey to the Centre of the Earth". Our understanding of volcanoes and the processes which shape the landscapes in which they sit has come a long way since Verne's time; in fact, the great author didn't even visit Iceland. If he had, he might not even have bothered to visit Snæfellsnes – on a clear day, the peak can be seen from Reykjavik.
Written in 1864, the novel has spurred numerous adaptations on the big and small screen since its publication. Verne's protagonist, an eccentric German professor, believes lava tubes lead right to the center of the earth and descends into the Snæfellsjökull volcano to test his theory. Many adventures ensue before the story reaches its conclusion in southern Italy's Stromboli volcano.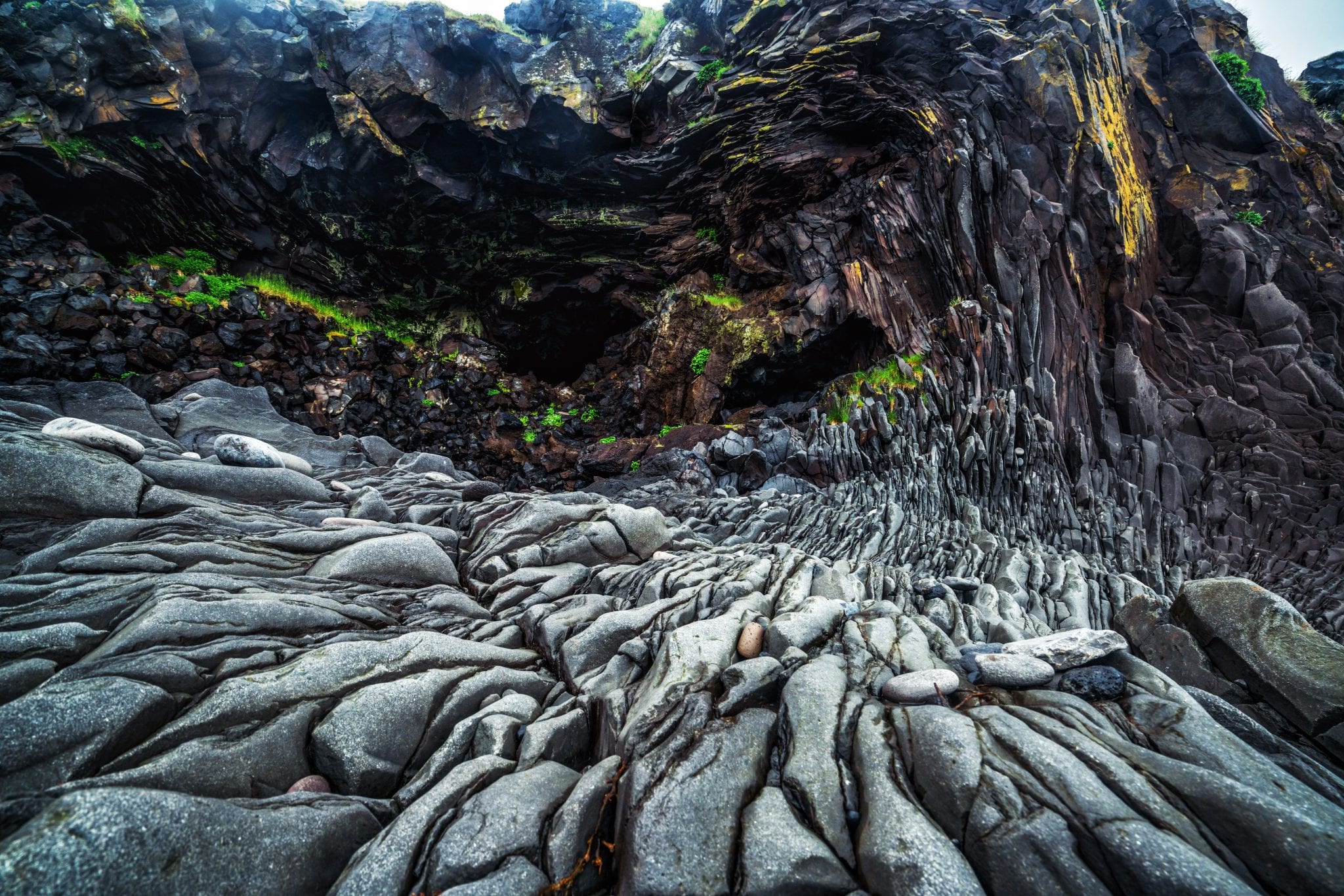 Those wishing to follow in the professor's footsteps should book a tour to explore Vatnshellir Cave. 8000 years old, this is one of Iceland's most incredible lava caves, created by a volcanic eruption in Purkholar crater. Air-cooled lava on the surface, while underneath, the molten rock kept flowing. Eventually, it flowed away to leave a lava tube and cave, resplendent with wonderful rock formations in myriad colors. Don a helmet and sturdy walking boots for this unmissable subterranean adventure.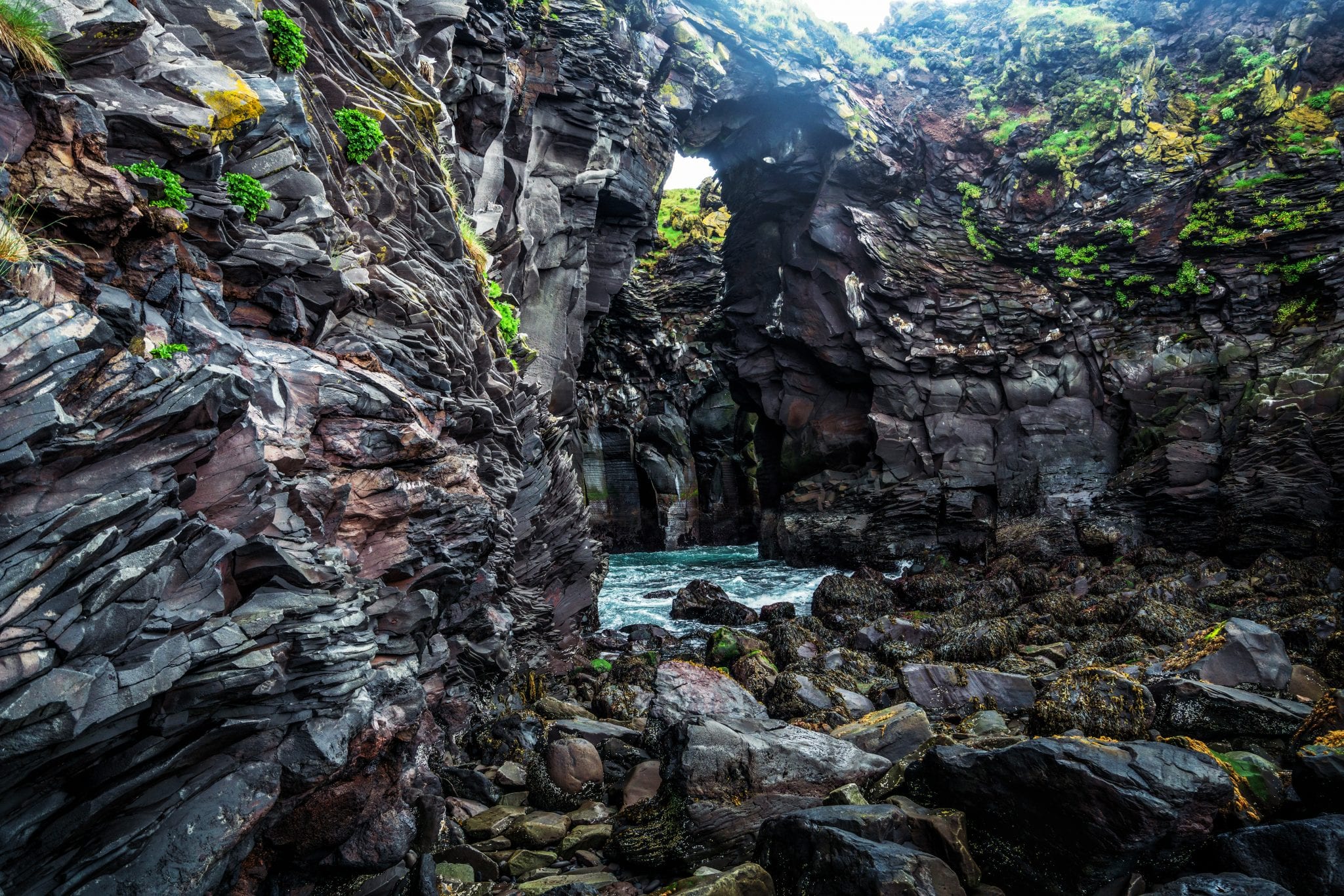 But it's not only literary enthusiasts and budding speleologists who visit Snæfellsjökull. Glacier hikes and super jeep tours depart regularly, to the delight of those searching for another Icelandic playground in which to satisfy their need for an adrenaline rush. The area boasts some of the country's most dramatic scenery, including nearby Bárðarlaug pool, managed by the Park authorities. The hills north of the glacier near Bárðarkista, were formed during eruptions under the glacier. Not far away, Klukkufoss (referred to as both Clock Falls and Bell Falls) is a waterfall fed by meltwater from the glacier. The Park's also associated with the nature reserve of Búðahraun, a moss-covered lava field that's home to around 130 species of plants including 11 of 16 varieties of fern found in Iceland.
The lowlands, too, are beautiful. Lava flows from ancient eruptions lead down Snæfellsjökull's slopes; the southernmost part of the peninsula is an ancient seabed. At the shoreline, Svalþúfa is probably part of a crater that erupted under the sea, while Lóndrangar's sea stacks are what was originally a volcanic plug. The beaches are as varied as they are breathtaking, with the absence of settlements largely due to the swathes of sand which made landing boats tricky. One of them, Djúpalónssandur, is a sandy bay. Once you'd have found sixty fishing boats here, but there's barely any evidence of that today. Look closely, though, and you'll see four lifting stones – fishermen would have used them to demonstrate their strength. Skarðsvík, on the northwestern tip of the peninsula, is unusual in that it has white sand – a stark contrast to the more typical black volcanic sand in these parts.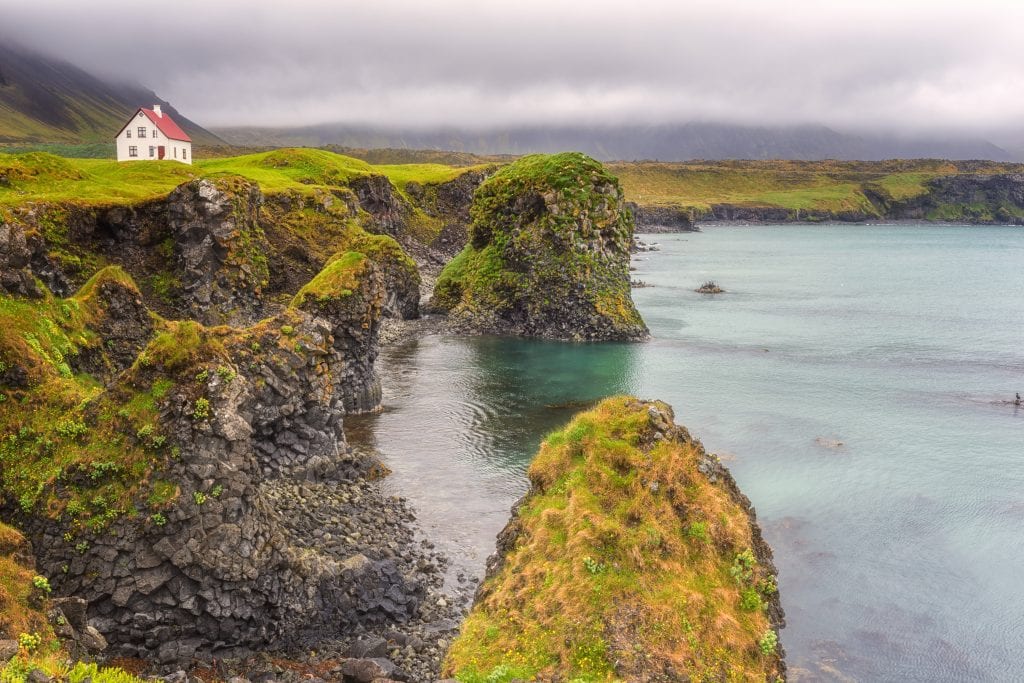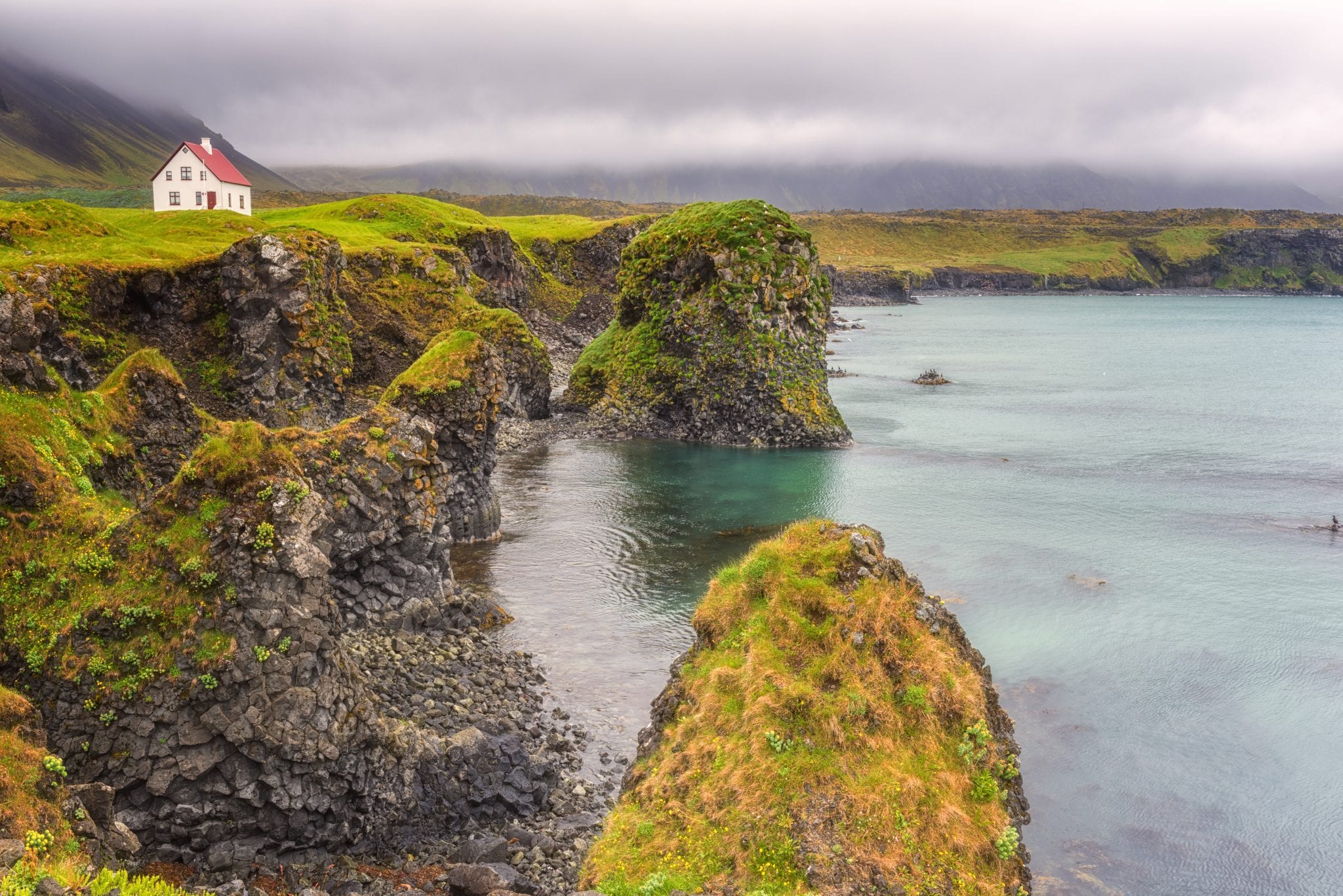 Snæfellsjökull National Park is one of Iceland's most captivating places. Only a fool would miss it off a tourist itinerary.