Four Fabulous Reasons to Visit Iceland in Fall
September 30, 2019
Considering a fall trip to Iceland? Great idea! From off-season travel deals and fewer crowds, to refreshing hikes in lava landscapes and the magnificent Northern Lights, there are a million fabulous reasons to visit Iceland in autumn. Really your only challenge is picking the perfect place to go. Here are four great ways to "fall" into Iceland's autumnal spirit this season.
Réttir Sheep & Horse Roundup Tradition
Iceland celebrates the arrival of autumn with the traditional farming practice of réttir. Every fall sheep and horse farmers throughout Iceland band together to 'round-up' their livestock that has been roaming free in the mountains all summer long. The farmers set off on foot, ATV, and horseback in teams to drive the animals into a massive pen for sorting known as a rétt (ry-ett) in Icelandic.
Sheep and horse herding has been around in Iceland for centuries and there are over 200 réttir events located throughout the country. The entire farming community gets involved and spectators are encouraged to assist in the lively sheep-wrangling and herding action.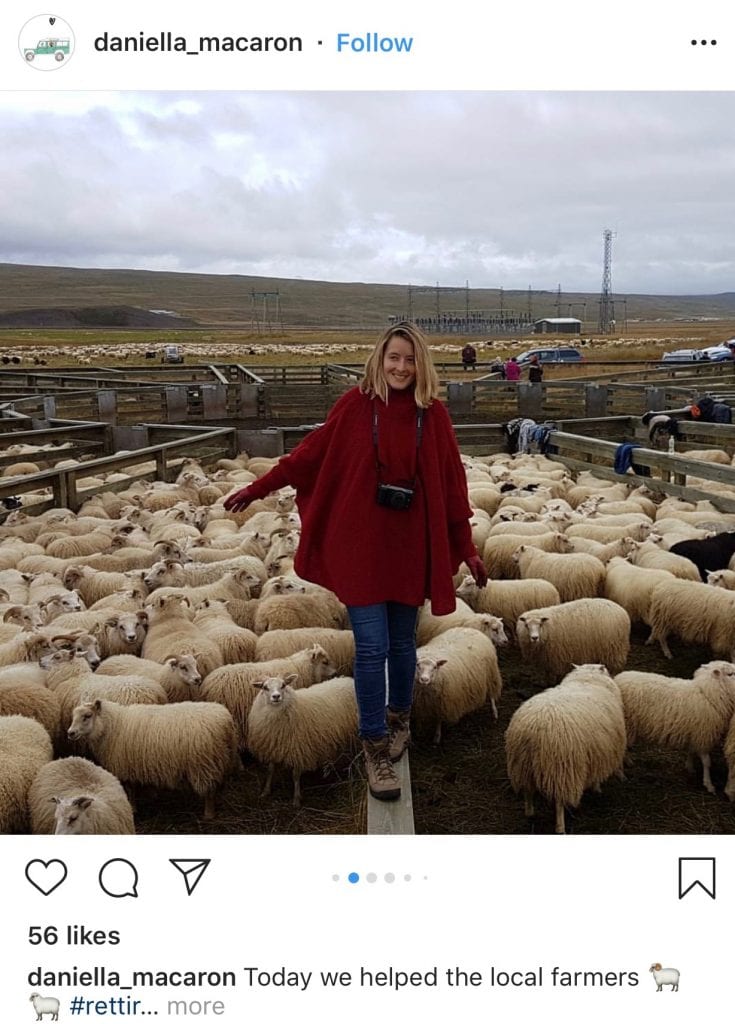 After all the hard work of course comes the big payoff: a country-style celebration of live music, dancing, drinking and singing traditional farming songs late into the autumn evening. All are welcome to join.
The réttir Roundups for both sheep and Icelandic horses take place throughout the country on weekends in September and October. The activity is not reserved exclusively for Icelanders. Visitors are welcome to join in and many tour operators offer réttir tours where participants ride along on horseback.
It's a wonderful time of year to discover Iceland's backcountry in places like Skagafjörður, the traditional heart of horse breeding in the north. A schedule for all réttir events in 2019 is available (in Icelandic).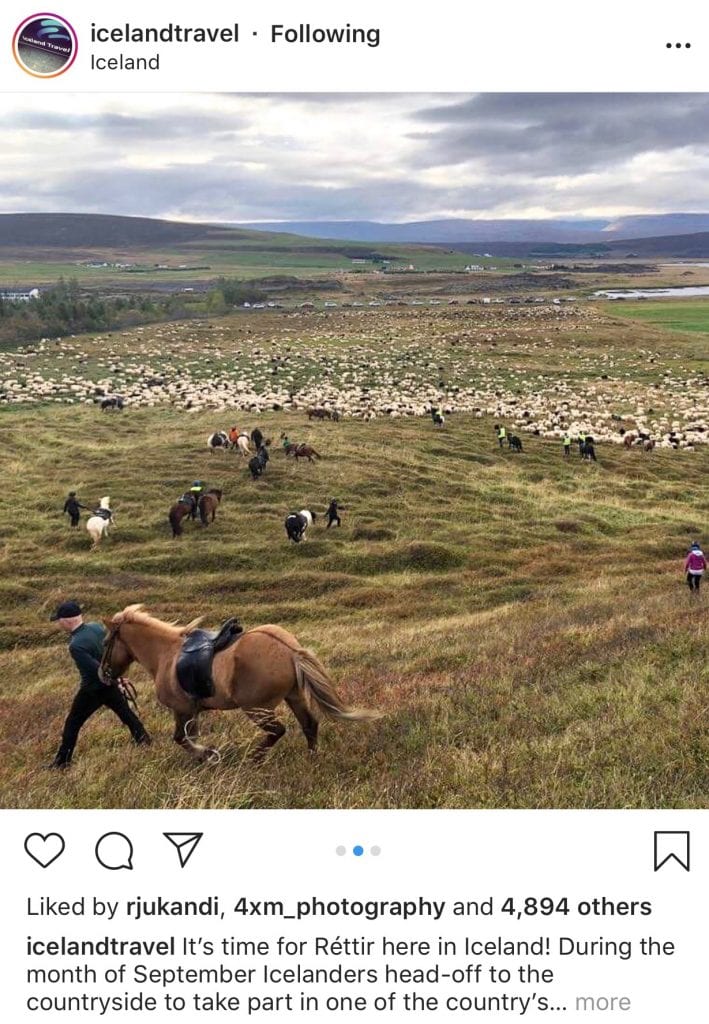 Hiking in Fall Foliage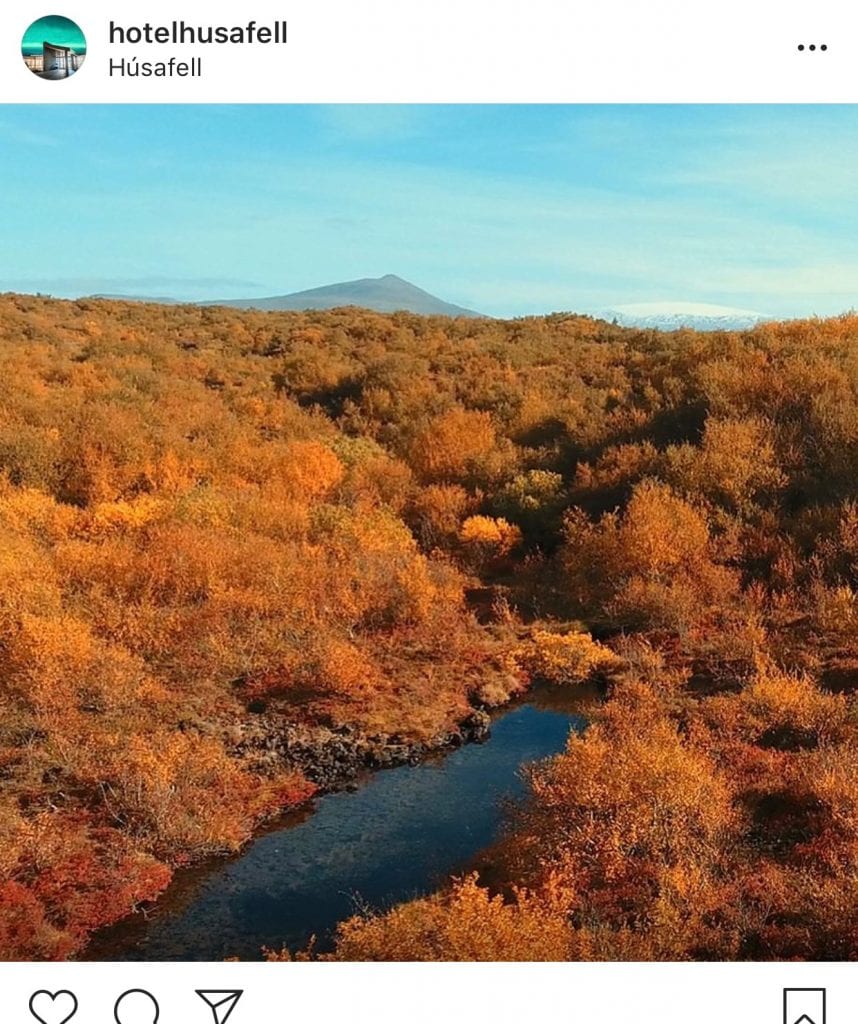 You may not think of Iceland as a typical leaf-peeping destination, but the nature area of Húsafell beneath Langjokull glacier is blessed with vast heathlands filled with thousands of small birch trees. During Autumn these unique woodlands with moss-covered lava ignite with seductive shades of honey gold and ruby red. A capture of Hraunfossar "lava" waterfall dressed up in vibrant fall colors alone could break Instagram.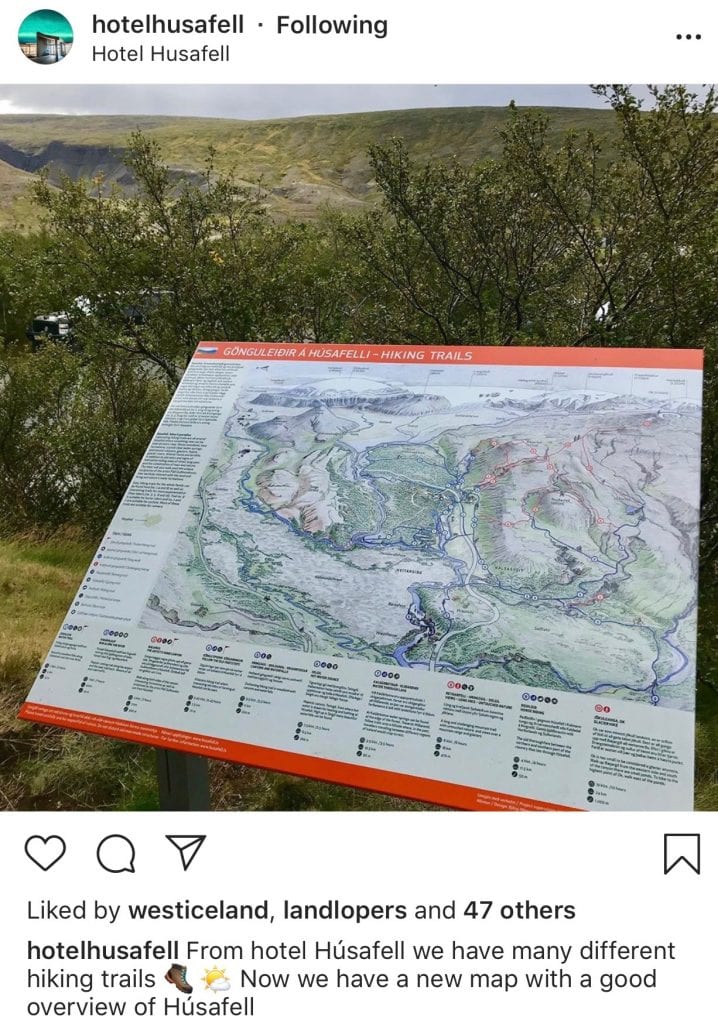 To soak up Iceland's fall beauty on full display we suggest exploring the hiking trails of Husafell Nature Reserve. Whether you're an avid hiker or a beginner, there are ten area trails to choose from of varying difficulty. Each hiking path is themed and a few of the trails are also accessible by mountain bike and horseback. A free detailed hiking map is available at the Husafell visitor center.
Northern Lights Hunting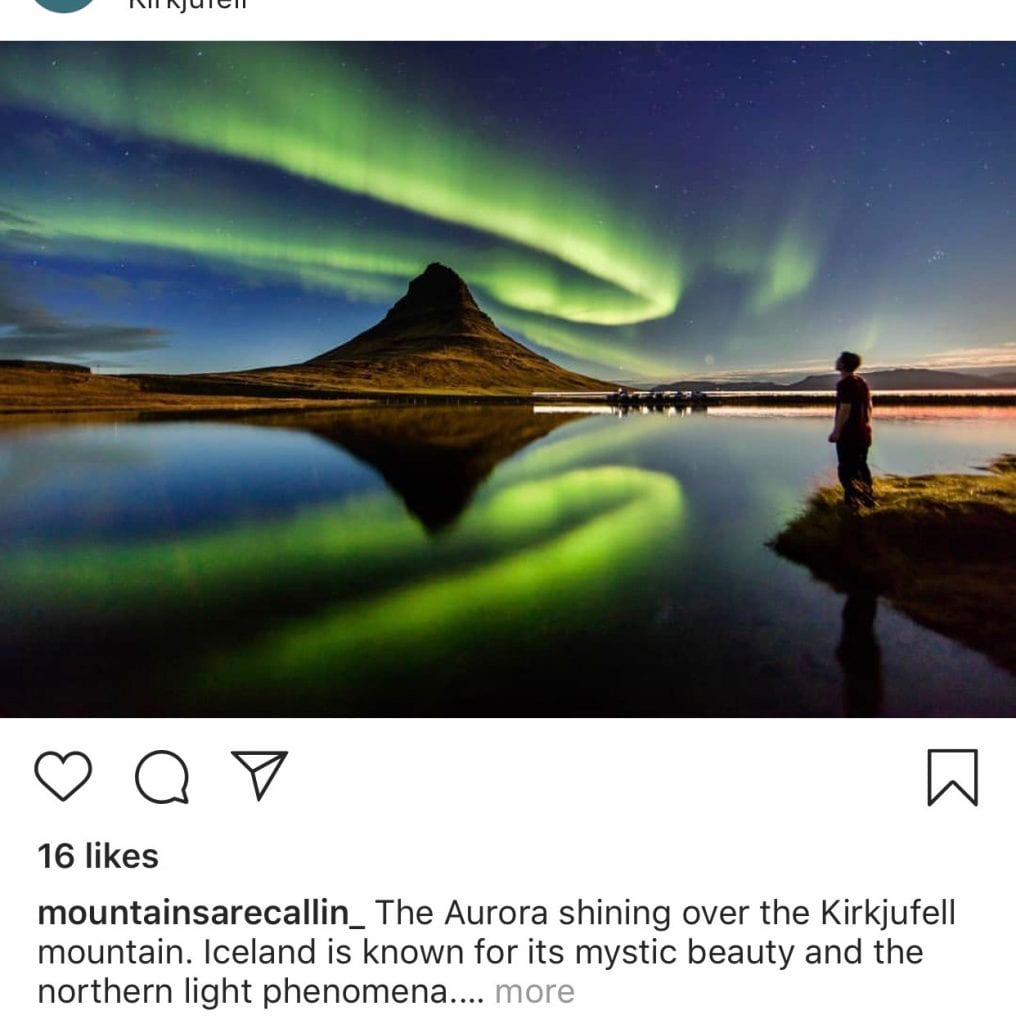 By the time fall rolls around, true night skies have returned to Iceland and that means the Northern Lights, also known as the Aurora Borealis, can be seen flickering across the night sky.
Northern Lights Season begins during the last two weeks of August and lasts until mid-April. Simply explained, the Northern Lights are created by solar winds interacting with the earth's upper atmosphere. They appear in flame-like streaks of green and pink lights that shimmer and fade in the dark sky.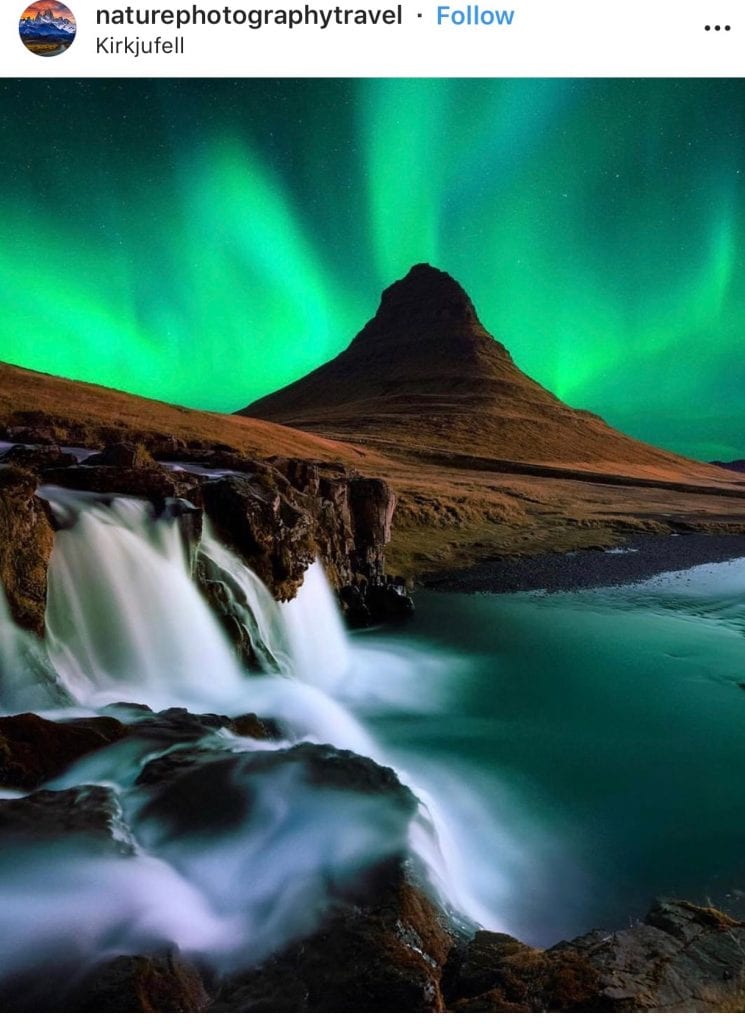 Although winter gets a lot of attention for Aurora activity, autumn is often considered the best time of year for Northern Lights viewing in Iceland because there is less chance of rain and snow to ruin the forecast. Optimal conditions for the Auroras to appear are cold temperatures, no precipitation, a cloudless sky, and preferably no moon.
To increase your chances of seeing the Northern Lights, avoid light pollution in Reykjavik and head for the secluded Icelandic countryside. You only have to drive 90 minutes out of the city to reach Borgarfjörður in West Iceland, considered the country's best spot for watching the Northern Lights. Borgarfjörður sees an average of three sightings per week during the winter months, due to the high snowy domes of nearby Langjokull Glacier which ensure cold, cloudless skies and crisp winds.
For Northern Lights hunters in Borgarfjörður we suggest staying at Hotel Husafell next to Langjokull and Into the Glacier where you can sign up for free and automated Aurora Borealis wake up calls, should the lights appear during the night.
Imagine Peace Tower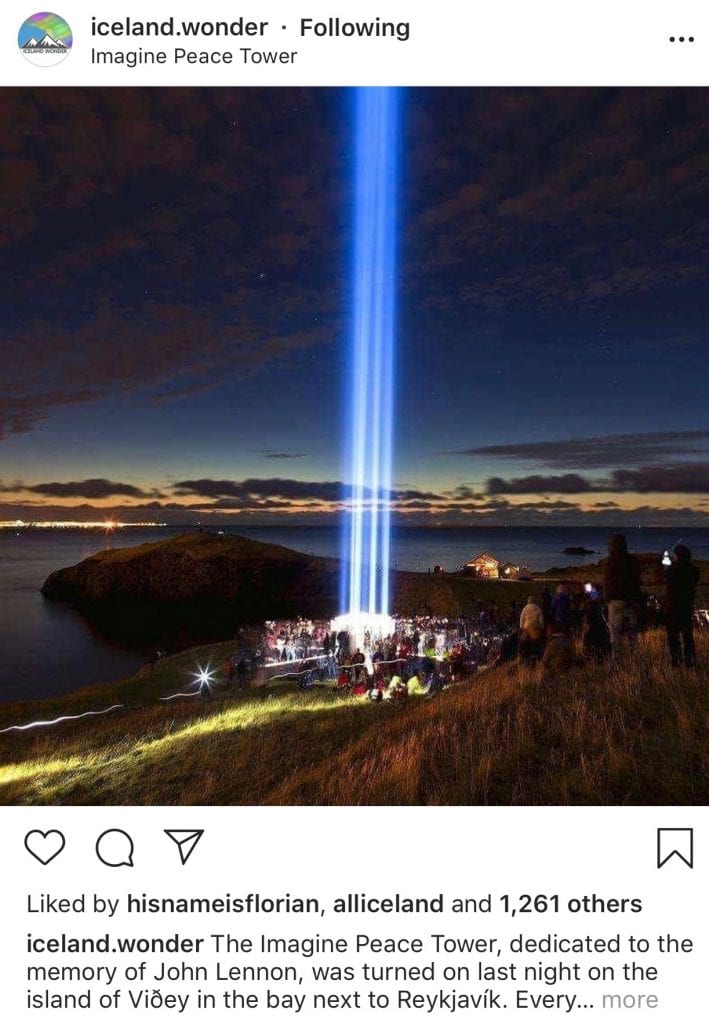 The Aurora Borealis aren't the only lights dancing in the night skies of autumn. Every October 9th the Imagine Peace Tower emits a shining beam of light into the sky from the island of Viðey off the coast of Reykjavik.
Unveiled in 2007, the Imagine Peace Tower was created by Yoko Ono in memory of her late husband, John Lennon. The wishing well monument bears the words Imagine Peace in 24 languages and is lit each year from October 9th until Dec 8th. The blue light beam is visible from virtually any point in the city.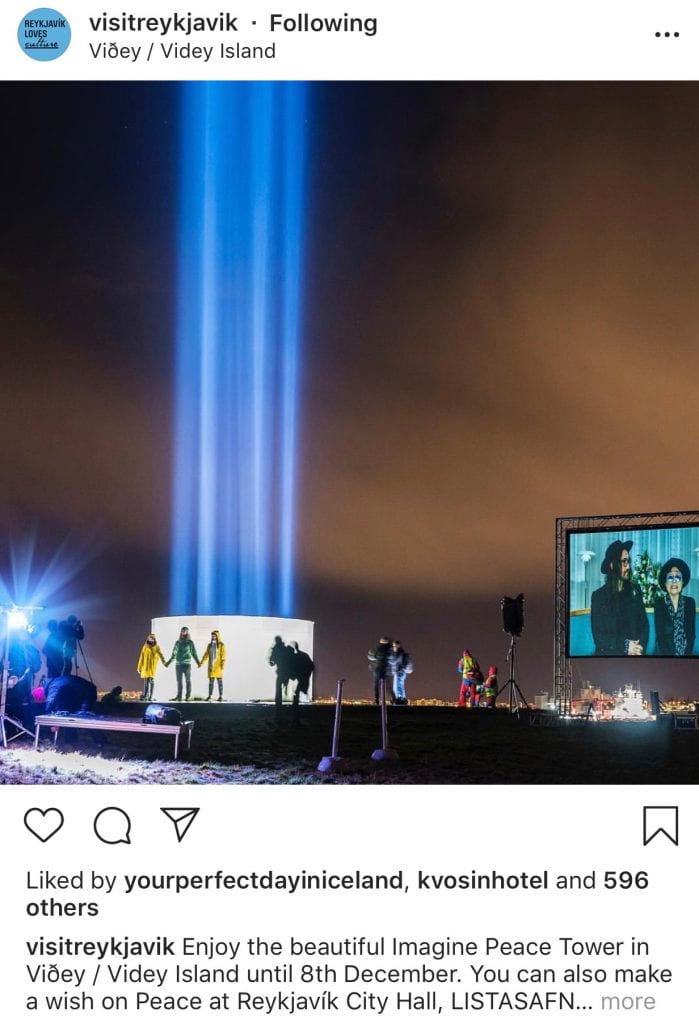 Yoko Ono chose Iceland as the location for this amazing tribute to John Lennon and beacon to world peace because according to her, "Iceland is a magical and beautiful country. The electrical energy source for the country and for the Imagine Peace Tower is geothermal – water, instead of oil. No pollution. No war. This is just one of the incredible situations that creates the magic of Iceland."
Boat tours to the Imagine Peace Tower on Videy Island are available in the fall and depart from various locations throughout Reykjavik.