Ice Caves in Spring
June 3, 2019
Iceland's many ice caves are breathtaking and for many, a visit is a must during their time in this North Atlantic country. For those traveling in spring, forward planning and expert advice is a must if they are to enjoy a safe visit. Here's why.
Ice caves are formed when the water works its way inside the glacier. As it does so, it widens cracks in the ice and creates hollows and chambers. It's the result of this that you'd be looking at when you are standing inside an ice cave. Above your head is the body of the glacier. A thick layer of solid ice, heavy and slow moving, sits between you and the open air. Beneath your feet is much the same story. Snowfalls have been compacted under their own weight, squeezing out every last gap to form spectacular walls of blue ice.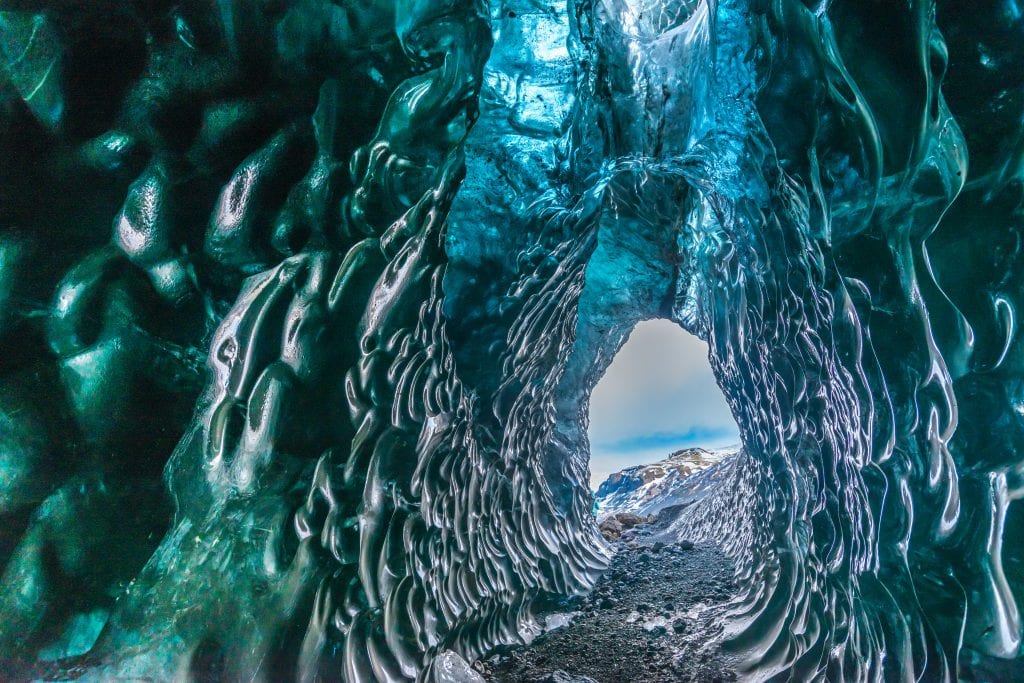 Spring weather brings its own challenges
Spring is a transition season for Iceland's glaciers. Early in spring, when the temperatures are still reliably sub-zero, it's often possible to visit one of the natural ice caves under glaciers such as the enormous Vatnajökull. But for holidaymakers, it can be really difficult to keep abreast with the weather conditions that have affected the ice. That's because you need to understand the seasonal picture and not just the weather for the day you're likely to visit.
Safety comes first
As temperatures rise, water puddles on the surface of the glacier and some of that liquid begins to seep down through the glacier. Before long, the cave is unstable and too dangerous to visit. Reliable operators will prioritize the safety of their customers, so if a tour is canceled, trust that it's because the ice cave is no longer secure. The later into spring you get, the more likely it will be that the cave is off-limits. As a rule, you can usually visit naturally occurring landforms such as the Crystal Cave under Vatnajökull until April, but this might vary year on year.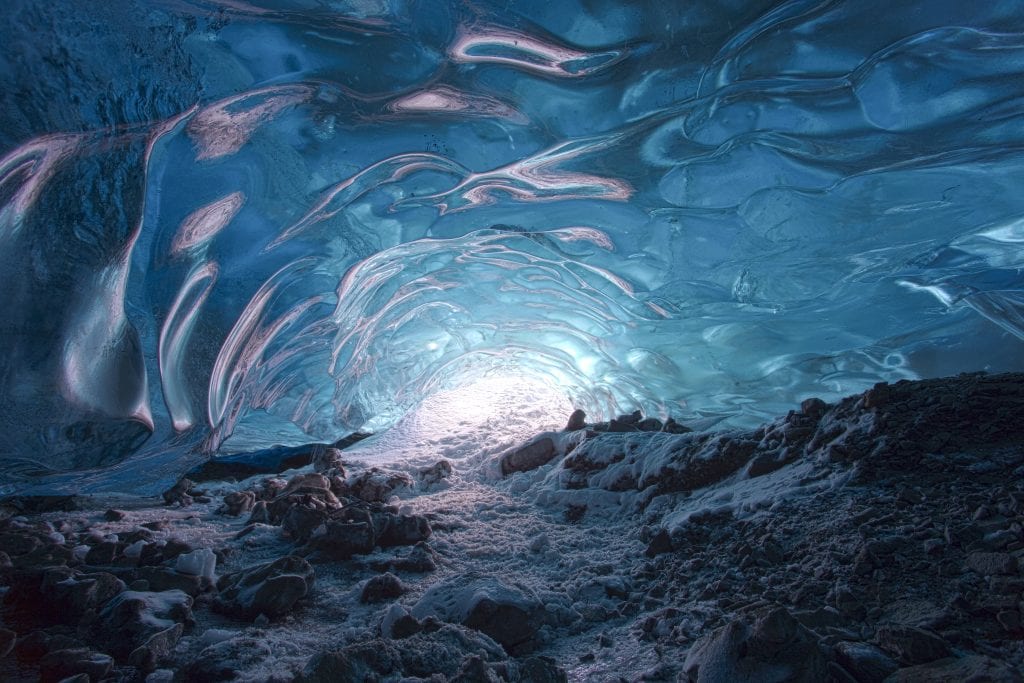 It's still possible to visit an ice cave in spring?
If you've planned your visit for May, all is not lost. In late spring, it's still possible to visit other ice caves. Kötlujökull, the Katla glacier, can be accessed in spring, with most tours departing from the town of Vik. To reach the cave you'll need to hike with a guide, crossing the meltwater streams that indicate that warmer weather is on the way. You'll notice the ice inside this cave is black with the ash of ancient eruptions – an ever-present reminder that the area is volcanic.
The rest of nature's ice caves won't be safe to access until autumn, but in late spring you might also consider the manmade ice cave that's the brainchild of Into The Glacier. A tunnel high up on Langjökull Glacier is used to enter an ice cave that's 7 meters high and 10 meters wide. Stand in this magical cavern and 25 meters of ice stretch above your head, with a further 200 meters or so beneath your feet. It's quite some feat of engineering that can create a space of such impressive dimensions within a moving body of ice.
Spring's an increasingly popular time to visit Iceland, particularly as rising visitor numbers can make people fearful of the effect of summer crowds on their vacation experience. The days are longer and temperatures on the rise, making sightseeing more of a pleasure. And now you know you can visit an ice cave too, what's stopping you from booking your spring trip?