Visiting an Ice Cave in Autumn
September 25, 2019
Are you planning an autumn visit to Iceland? If so, and if you'd like to visit one of the country's famous ice caves, then read on. This is what you need to know about visiting an ice cave in autumn.
Ice caves are constantly changing.
Ice caves aren't a static landform, and in fact, that's one of the things that makes them so alluring. Throughout the summer months, meltwater created by rising air temperatures and geothermal activity causes the ice to melt, carving tunnels and giant holes or caverns deep beneath the surface of the glacier. If the cave is completely flooded at the point when temperatures drop, it will just disappear – the ice fills the space once left as a cave. While air temperatures are broadly seasonal, geothermal change can happen at any time, even winter.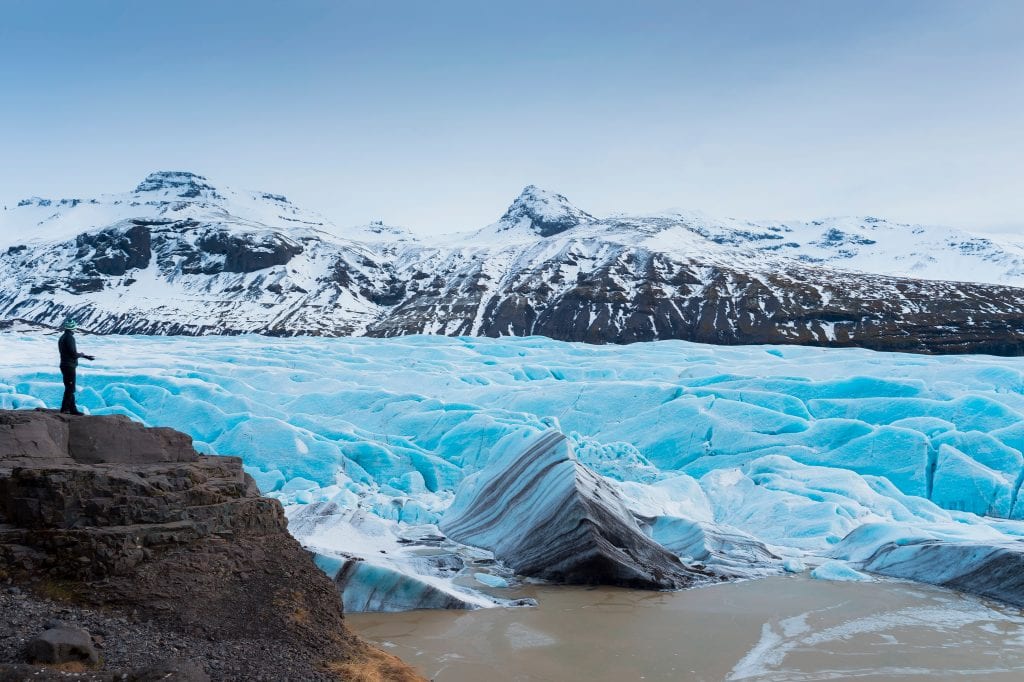 As summer comes to an end and temperatures fall, this meltwater begins to freeze over and rain increasingly falls as sleet and then snow. The ice caves that have been off-limits all summer due to the danger of roof cave-ins and wall collapses start their journey once more to becoming perhaps the country's most sought after type of visitor attraction. Make sure you check with a reputable operator and always book to go with a qualified guide who knows the current situation.
Don't bank on a cave remaining accessible year after year
The caves, over time, become more stable and safe to visit until the springtime. However, if the summer collapse is dramatic enough, the cave may be lost forever. That's not as devastating as it might first seem – you'll find new caves each year too. That said, there are a few places in Iceland that you'll have a better chance of finding an ice cave, and if the weather conditions are on your side, it might be safe to visit in autumn, particularly towards the end of November.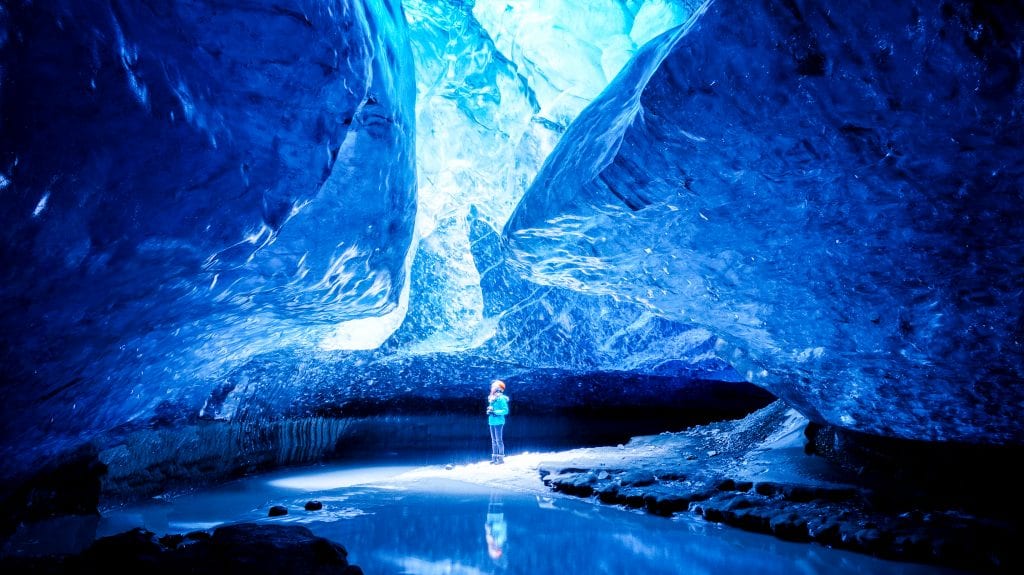 What about early autumn?
Traditional ice caves usually remain off-limits until autumn is almost over. That's not to say it isn't worth including a glacier trip as part of your itinerary, however. Ice hiking, snowmobiling, super jeep tours and trips to see the famous icebergs at Jökulsárlón beach are definitely doable.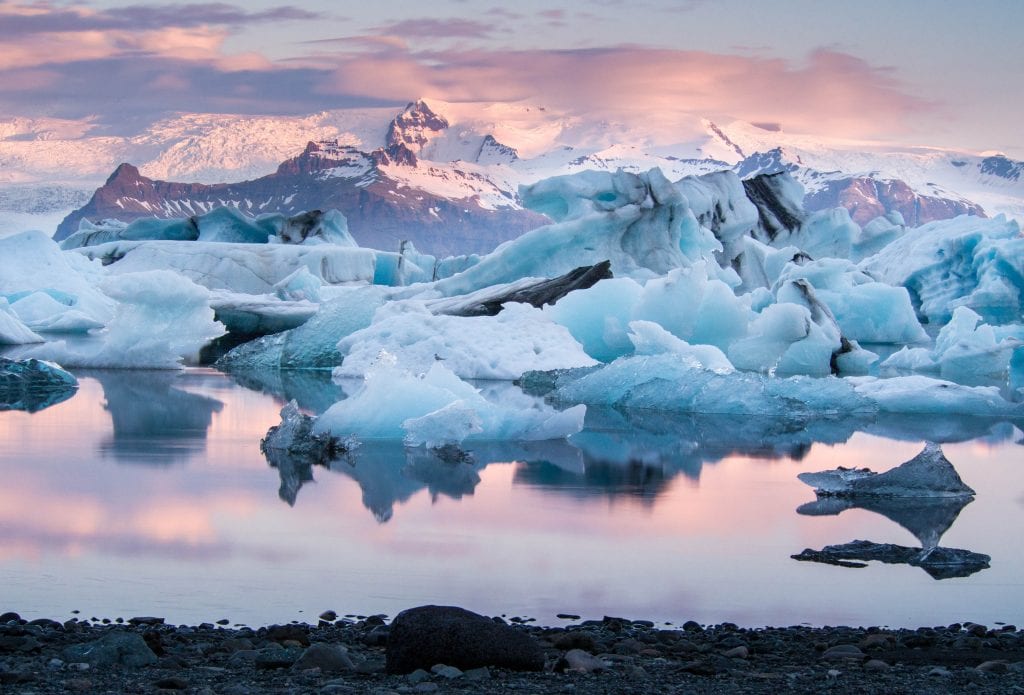 Ice caves that are open throughout the autumn
But don't rule out an ice cave excursion completely! Some caves are open to visitors year-round, including during the autumn. The most famous of these is the artificial ice cave known created and managed by Into The Glacier. You'll find it on Langjökull, Iceland's second-largest glacier, within easy reach of Reykjavik.
Don't think that because it's manmade it's somehow inferior to those caves that occur naturally. This was a mammoth undertaking and an impressively large cave measuring 7 by 10 meters was the result. As there's something like 25 meters of ice above your head, there's no risk to visit in autumn, which is something that can't be said for all of Iceland's ice caves.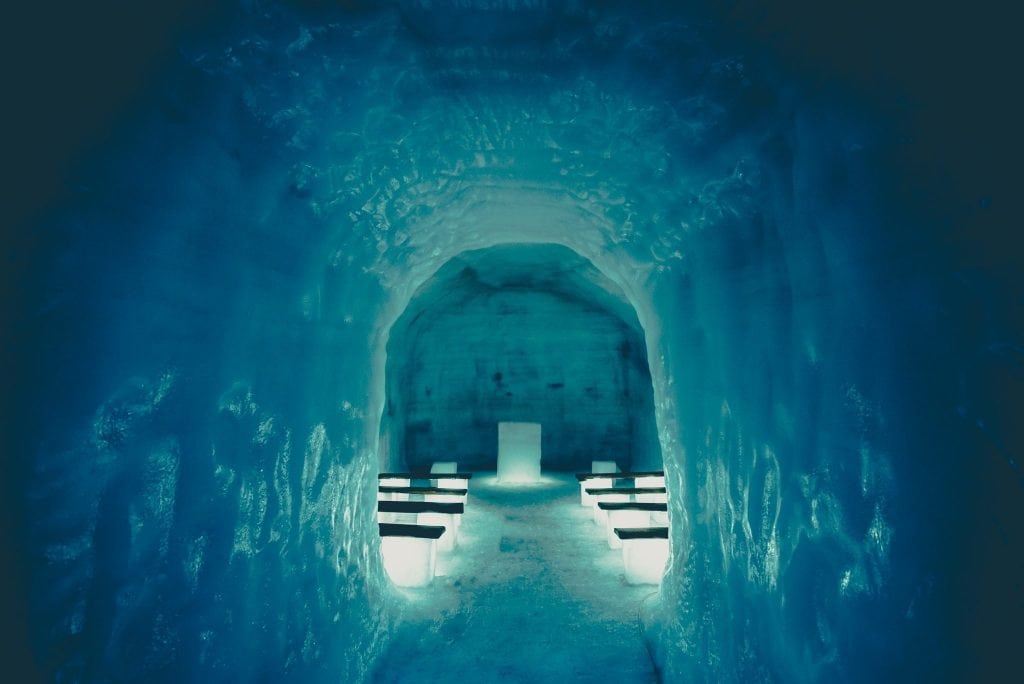 Katla Ice Cave
Though it's not quite as reliable as Into The Glacier, you have a good chance of being able to access Katla ice cave in autumn as well, as this is another glacier that often can be visited year-round. Located on Mýrdalsjökull Glacier, it's characterized by stripes of black volcanic ash embedded in the ice walls. It's a stunner, especially on a clear day.
So you see, timing your holiday for autumn isn't a deal-breaker when it comes to ice cave tours. You'll also benefit from fewer crowds, giving you a much better chance to find a tour with space than you might if you leave it to the winter peak season. And with other attractions also possible – like a sighting of the magical Northern Lights, for example – an autumn trip to Iceland might be just the ticket.