The Golden Circle and Ice Caving
July 25, 2019
The Golden Circle is the jewel in Iceland's glittering crown. It comprises three of the country's most breathtaking locales and is a fixture on pretty much everyone's itinerary. The good news is that you can easily add a trip to an ice cave without having to travel far out of your way. Here's what you need to know.
Bucket List Drama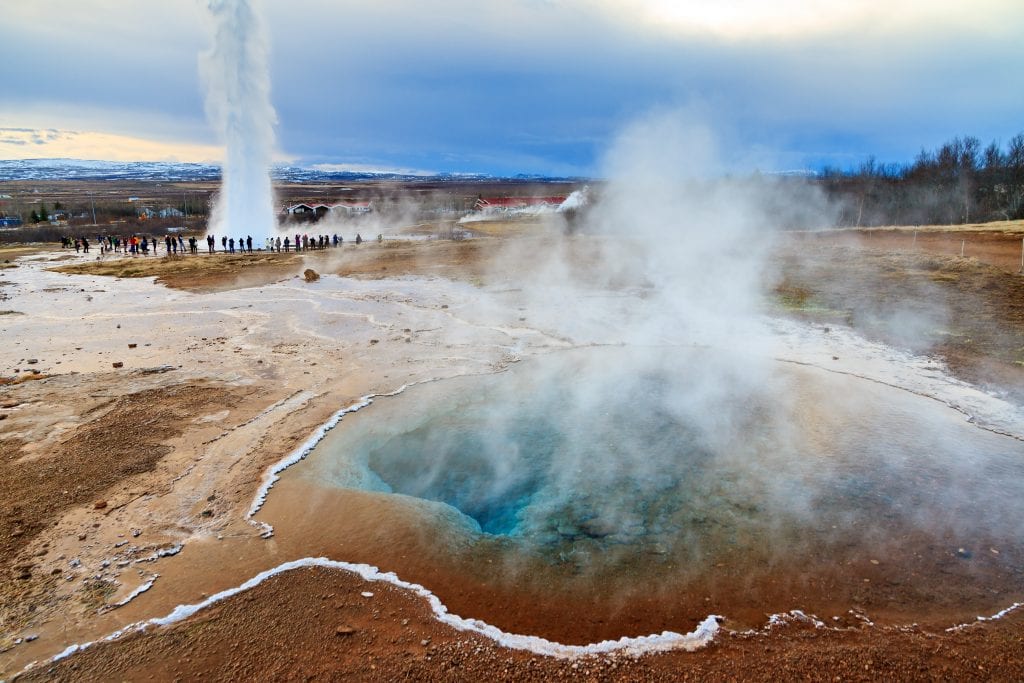 A beautiful landscape is one thing, but add movement and you truly have the wow factor. On the Golden Circle circuit, you're never short of drama. Let's start with Gullfoss. This is one of the most impressive waterfalls in Iceland – and there are thousands of them scattered across the country, fed by glacial rivers and continually topped up by rain and snowfall. Its two-tiered structure and the sheer volume of water pouring down into the canyon below combine to provide a jaw-dropping panorama that will have you reaching for the camera as soon as you clap eyes on it. If you're lucky enough to visit when the sun's out, you'll likely catch a glimpse of a rainbow in the spray that rises from the water.
Equally awesome is the next stop on the Golden Circle tour, Geysir. This geyser field is one of the most famous in the world and the star of the show, Strokkur, won't disappoint. Its eruptions are conveniently regular and you won't have to wait long before the turquoise water pools and then domes. The gasps of the waiting crowd provide a soundtrack as the dome punctures to eject a towering cloud of steam and boiling water into the frigid air above. Usually, the erupting geyser reaches ten to twenty meters high, but occasionally it can be double that. It's no surprise that most visitors hang around for five to ten minutes to see the spectacle all over again. And again…
A Piece of Icelandic History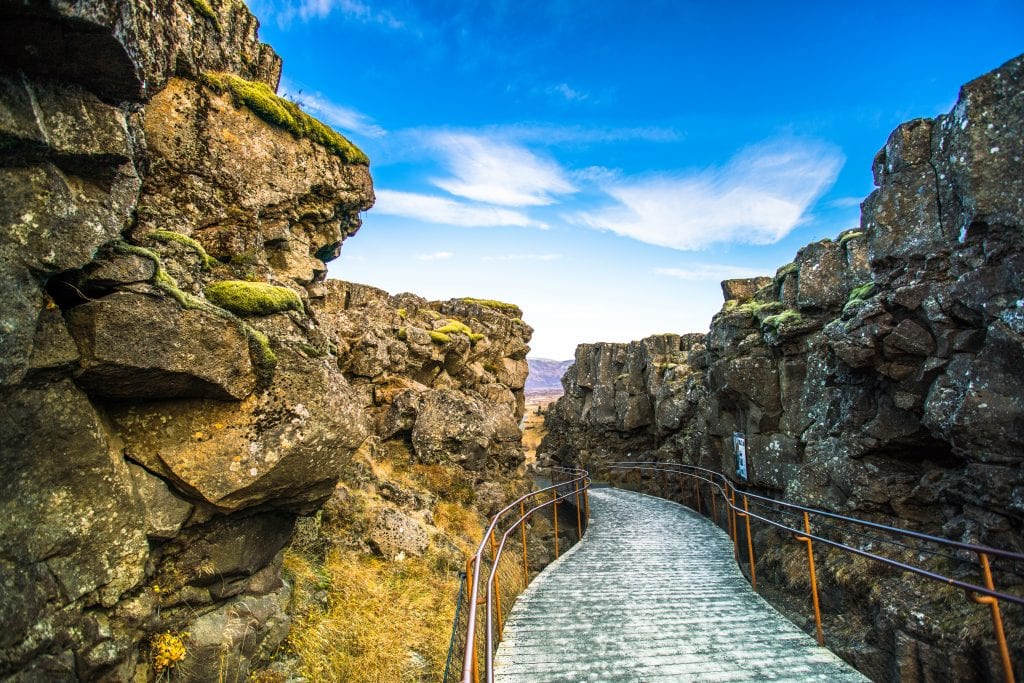 Completing the trio is þingvellir (Thingvellir) National Park, site of the original Icelandic parliament known as the Alþing, which met there from 930AD to 1798. The setting is other-worldly: this is the boundary between the North American and Eurasian tectonic plates. As they've slowly drifted apart, a rift valley has formed between them. Visitors can dive or snorkel in the clear waters of Silfra and hiking trails lead to long-abandoned farmhouses. Angling is permitted seasonally at Þingvallavatn, Iceland's largest lake, and horse riders can follow numerous bridle paths through the park.
Team the Golden Circle With an Ice Cave Trip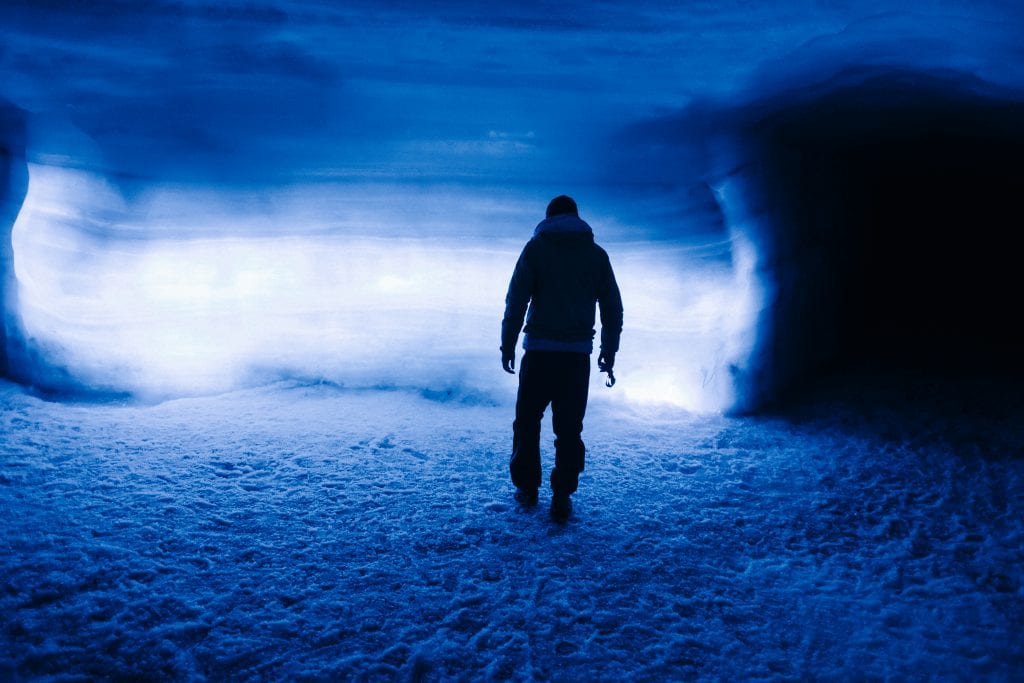 The nearest ice cave to þingvellir is a lava tube called Gjábakkahellir, which formed around 9000 years ago. In cold temperatures, ice sculptures form on the floor, walls, and ceiling of this 3664-meter long cave. For the ultimate ice cave trip, however, you need to go into a glacier. Langjökull, Iceland's second-largest glacier, is easily combinable with the Golden Circle and far more convenient than the long drive to Vatnajökull. Into The Glacier's ice cave tour is open year-round. This manmade cave is an incredible sight, particularly when you learn of the engineering challenges that the team faced to construct it. The statistics are jaw-droppingly impressive: a 500-meter tunnel, with ice stretching 25 meters above your head and 200 meters below your feet to leave a cave that measures 7 meters high and 10 meters wide.
This is an extraordinary itinerary – and one worthy of any bucket list. But of course, it wouldn't be Iceland if it was ordinary.