Best places to see the northern lights in West Iceland
February 21, 2019
The mysterious northern lights have captivated people for years. These hypnotic displays of green and purple appear like curtains dancing across the sky. Fickle, they can make a fleeting appearance, or put on a show for hours. To give yourself the best chance of seeing what's surely nature's most spectacular sight, you'll need somewhere dark yet accessible. From September to April, the nights draw in early enough to give you a good chance of seeing nature at her most dazzling.
Here are our suggestions for the best places to see the northern lights in West Iceland.
Öskjuhlið
If the northern lights are making a strong enough showing, you might be lucky enough to catch them in Reykjavik itself. Head away from downtown and make your way to Perlan. Öskjuhlið hill is forested, and though there's a risk of light pollution from the city spoiling the show, it might just give you a dark enough setting to see the aurora without having to make the trek out into the countryside.
Grótta Lighthouse
If you're hoping to capture a shot of the northern lights to share on social media, it's a good idea to have something stationary to focus on. The white form of Grótta lighthouse does the trick and the reflections of the aurora in the sea add extra interest to the photos. It's not a hidden gem, however, and if the forecast is good, you might encounter a traffic jam or problems parking, as this site is conveniently close to Reykjavik.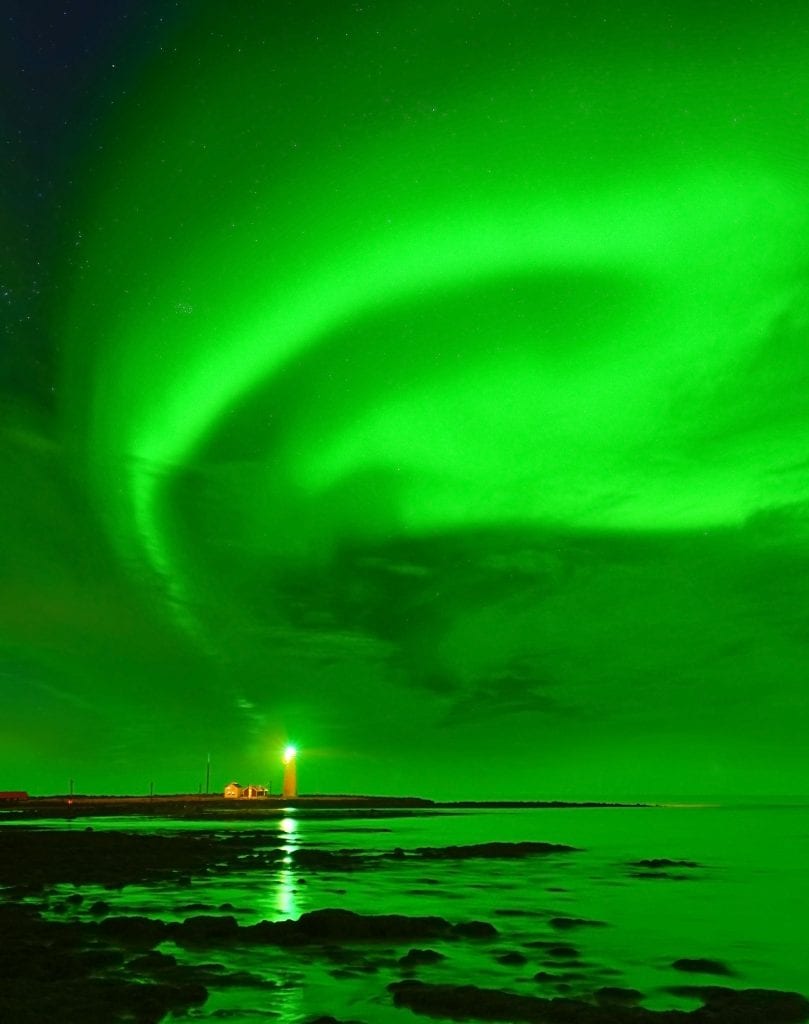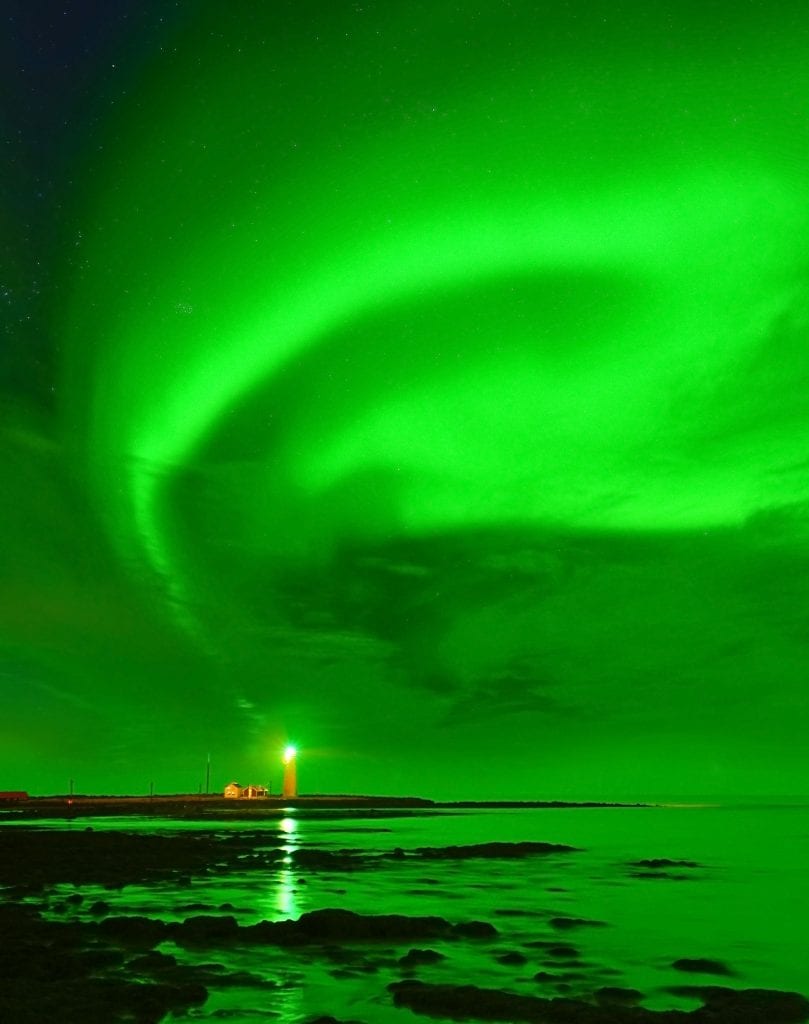 Látrabjarg cliffs
Iceland's westernmost point is a dramatic setting if you're hoping to catch a glimpse of the Aurora Borealis. In summer, these cliffs attract birdwatchers keen to see razorbill, fulmar, guillemot and of course puffin. As autumn begins, the sky takes centre stage. Be warned, though, you'll need to stay well back from the cliff edge as there's no fence; this spot isn't advisable if it's windy.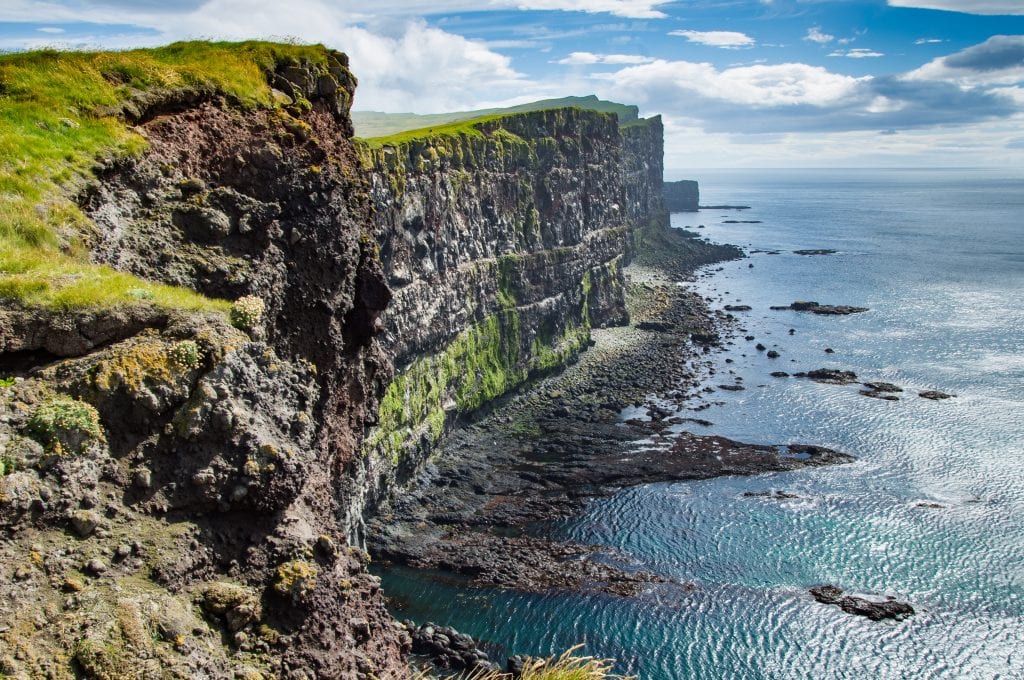 Snæfellsnes peninsula
The iconic shape of Kirkjufell on the Snæfellsnes peninsula makes this an attractive proposition when it comes to aurora hunting. There are few settlements in the area, minimising the effects of light pollution, yet it's well connected to the city by road when you're ready to call it a night. Other great locations on the Snæfellsnes peninsula include Bjarnarhöfn, which hosts Iceland's only shark musem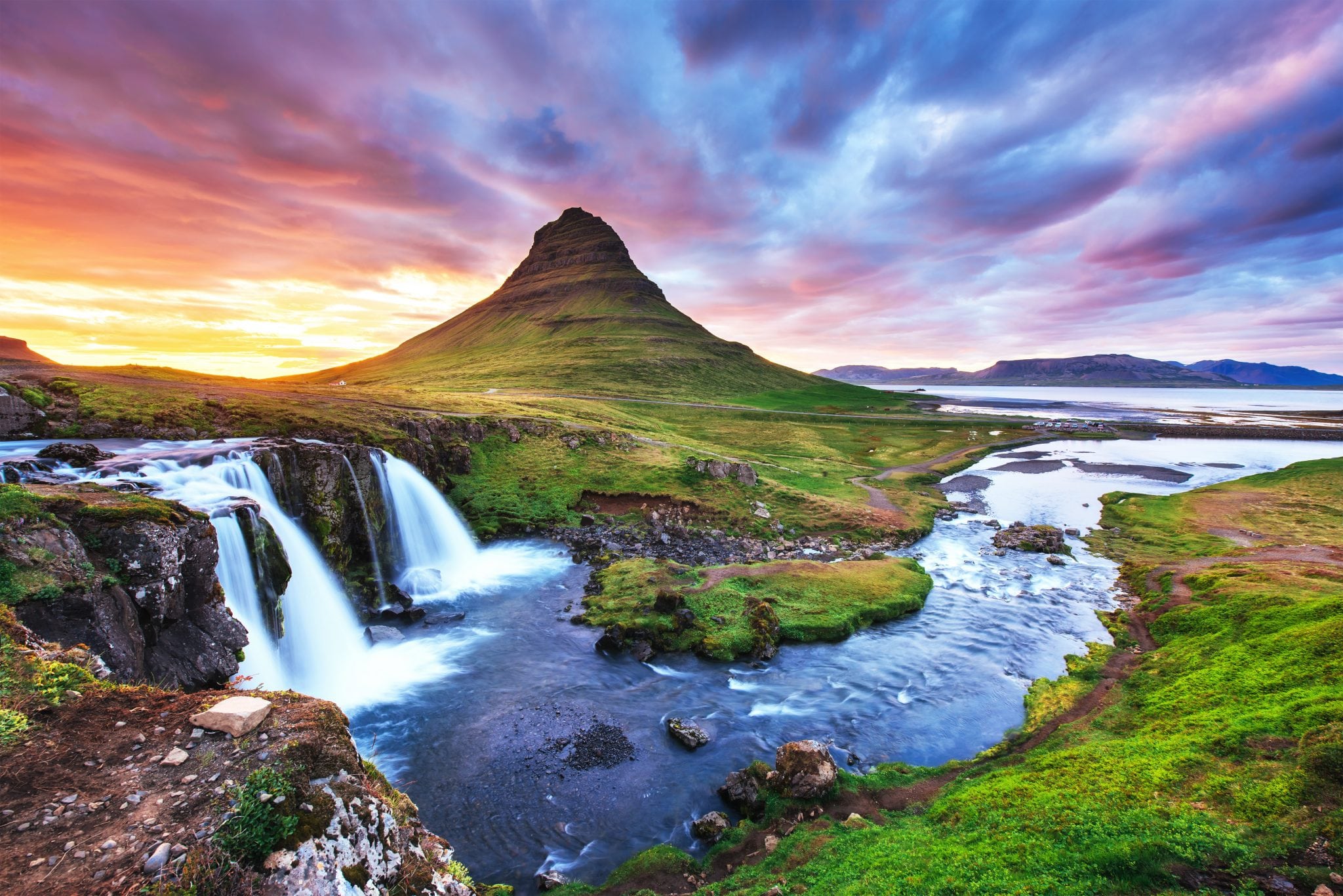 Hvítserkur
If you're looking for an off the beaten track option, then Hvítserkur, in the far north west of the country, is a strong contender. Located on the Vatnsnes peninsula, this sea stack's distinctive shape has been likened to an elephant, rhino and even a dinosaur – though in actuality it is an eroded volcanic plug. Whatever this shape is though doesn't seem to matter when the bright aurora flash above the green sea waves.
Djúpavík
Another gem in the north west, the tiny settlement of Djúpavík creates little light pollution. The nearby old herring factory makes it a delightful setting to watch the northern lights – by day it's sometimes used as an art gallery. A building that once housed the factory workers has been turned into a hotel, so you can hang around to explore this corner of Iceland in daylight as well.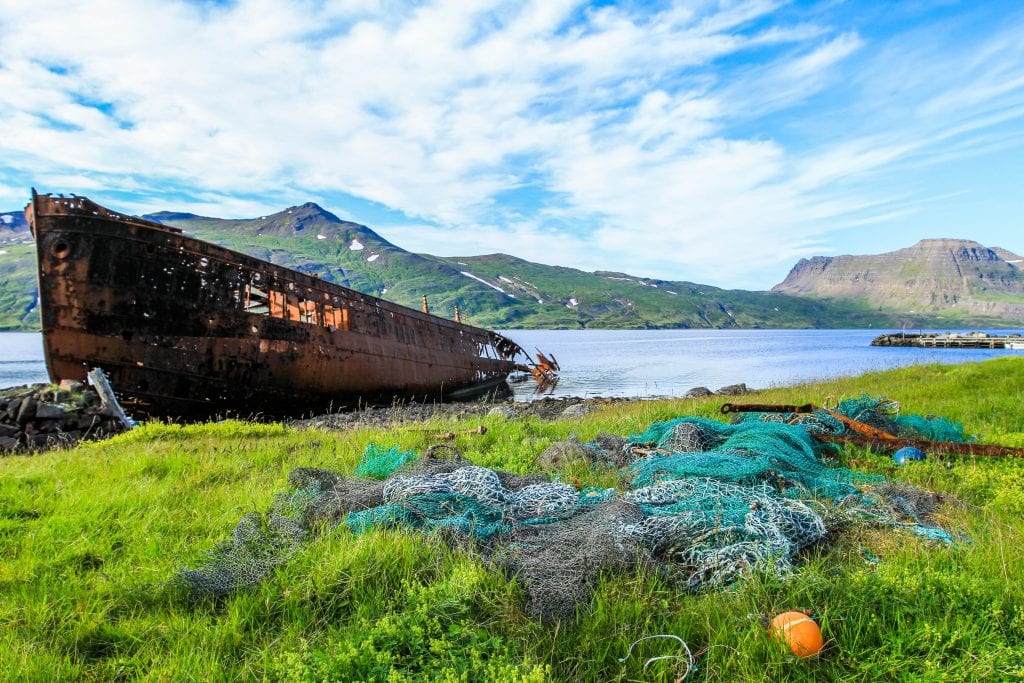 Hvalfjörður
Hvalfjörður throws up a few well-placed structures to aid navigation or help frame your northern lights shots. There are a couple of abandoned farmhouses (search for Arkarlækur and Fiskilækur) that stand isolated in a field and draw photographers and other interested parties when the forecast is looking good. The bridge over the River Laxá also works to anchor a shot.
Landbrotalaug
Imagine viewing the Northern Lights from an outdoor hot spring. This very special experience can be achieved at Landbrotalaug, a naturally occurring pool just beyond the southerly junction of routes 54 and 55. It's tiny, so you'd better hope no one else had the same idea, and you'll have to change in your car as there are no facilities. But that said, it's one of the most magical settings in West Iceland to see the aurora.
Remember, whichever place in West Iceland you choose to view the northern lights, you'll need clear skies, a strong aurora forecast and plenty of luck. Anywhere away from light pollution will help and if you plan to photograph the display, a sturdy tripod is essential, as are warm clothes. It'll be worth the effort, we promise. Your first glimpse of the northern lights will be one you'll never forget.