West Iceland's New "Simmering" Krauma Spa
March 9, 2018
This blog post was contributed by Sif Gustavsson, CEO of Iceland Cool and past Director of Visit Iceland USA.
Visitors to West Iceland have a new way to relax, rejuvenate and immerse themselves in Iceland's refreshing spa lifestyle. Introducing Krauma: Iceland's newest geothermal nature baths located in Reykholt, just 25 minutes from Langjokull Glacier.
The word krauma directly translated means simmer which accurately describes the feeling you get when soaking outside in traditional Icelandic heitapottar – aka "hot pots." Krauma features six such hot pots which are fed by Deildartunguhver, Europe's most powerful hot spring and an unforgettable nature site in its own right.
Natural hot spring water bubbles out of the ground at a scalding 100°C/212°F but gets cooled to a comfortable bathing temperature by adding meltwater from OK Glacier, the smallest ice-cap in Iceland. No chemicals are added to the water which self-renews through the powerful forces of Deildatunguhver which flows at 48 gallons/180L per second.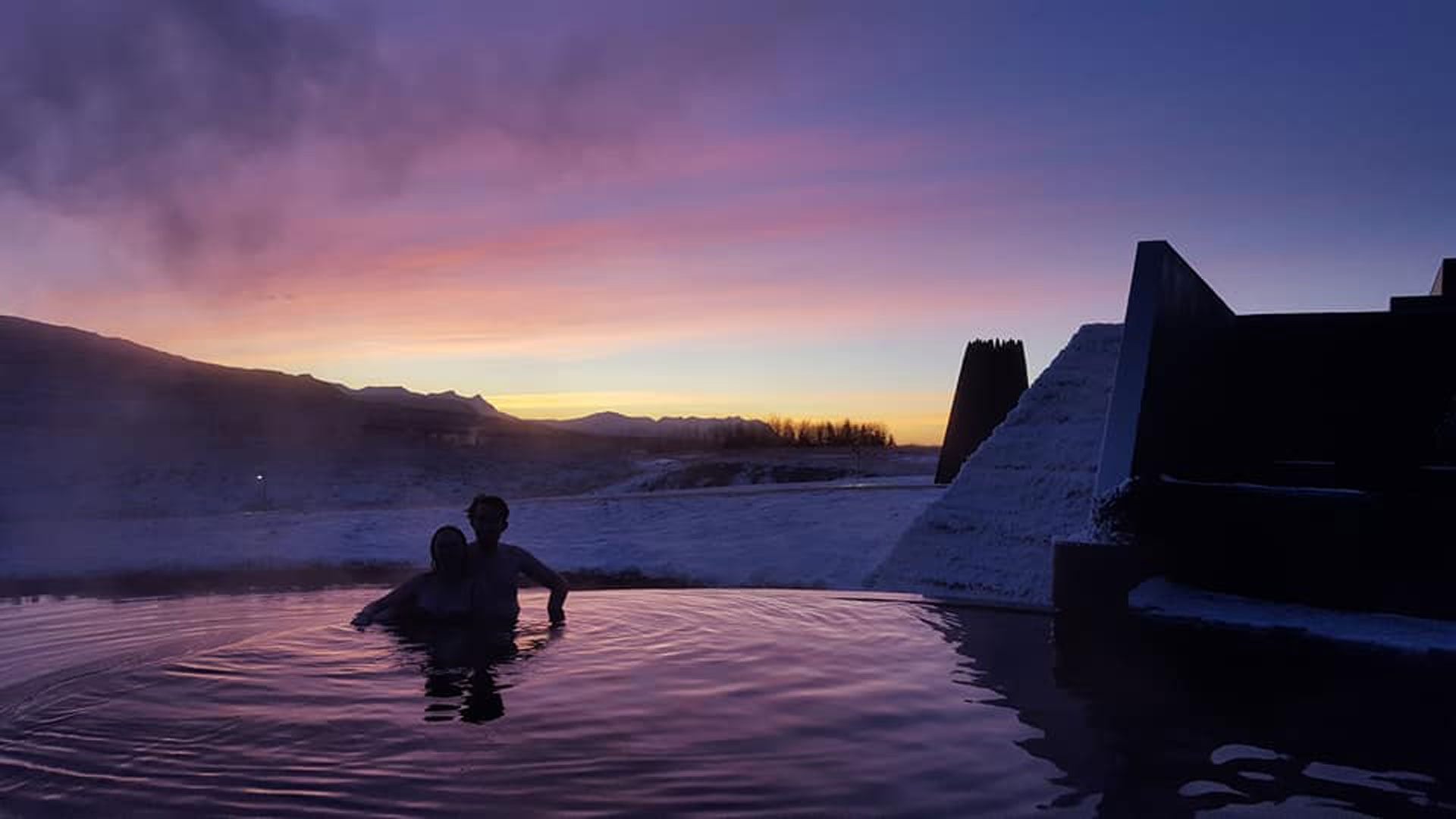 Whether in search of a little personal pampering or in need of restorative treatments, you can choose from six outdoor nature baths, two indoor steam-baths with aromatherapy, a relaxation room with fireplace where you can listen to soothing music, and a gourmet restaurant serving Icelandic cuisine from local farm-produced ingredients.
Krauma is an ideal destination if you're seeking an authentic Icelandic experience as outdoor swimming in heated water is part of the daily lifestyle of Icelanders. Bathing in heitapottar dates back to at least the 12th century when Saga poet Snorri Sturluson composed his work from a homemade hot pot at his home in Reykholt.
Today Icelanders are blessed with a healthy lifestyle and a long lifespan, with many residents swearing by the benefits of a daily soak as the perfect way to unwind and relax. The irresistible fusion of refreshing Arctic air and the powerful healing energy of Iceland's mineral-rich geothermal water leaves you feeling relaxed and completely revitalized. Outdoor bathing in thermal water is also said to help boost the immune system and eliminate toxins from the body.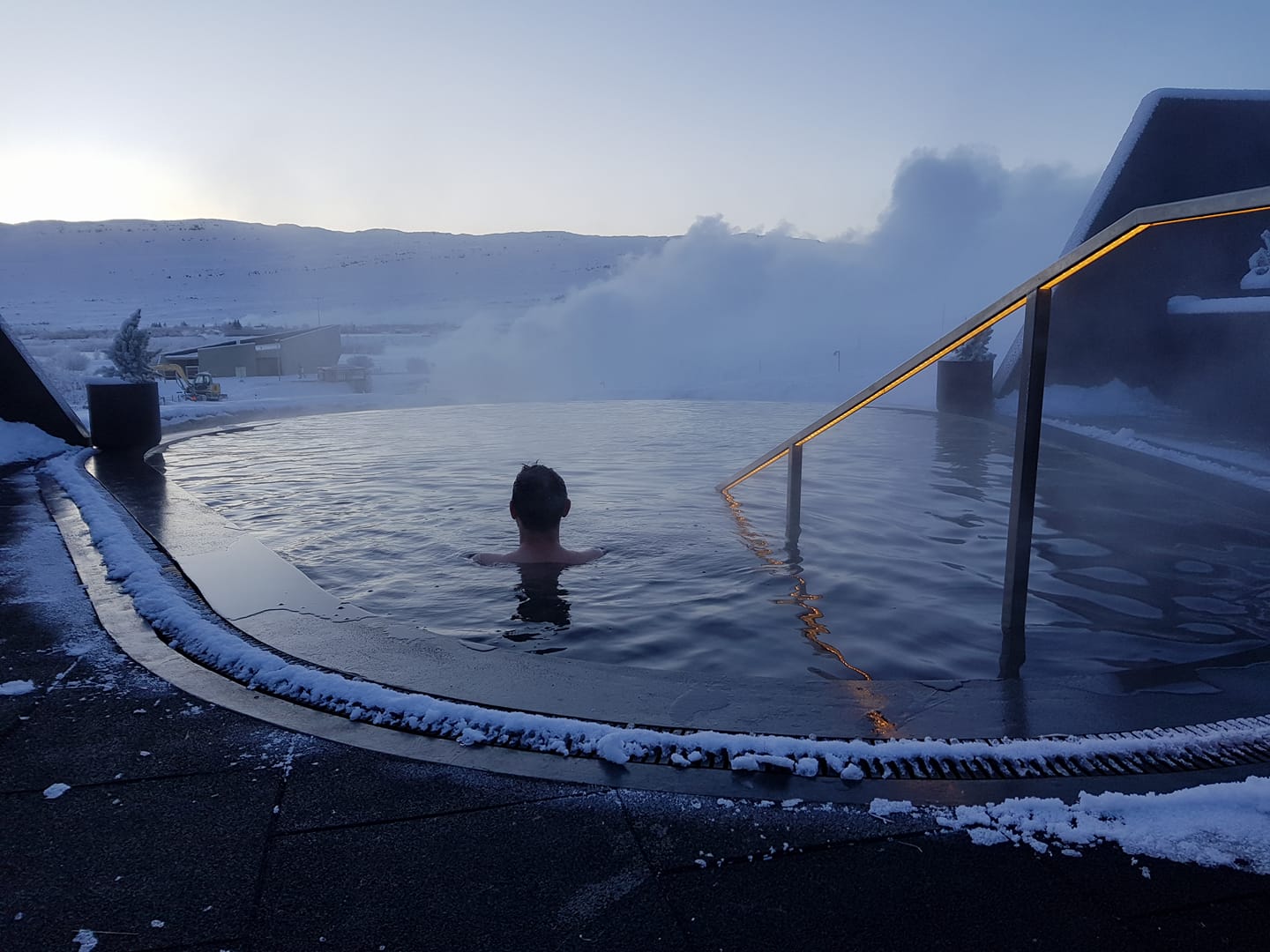 Immerse yourself in Iceland's sensational spa culture and be invigorated to the core, especially after an adventurous day with Into the Glacier. Located only 90 minutes from Reykjavik, Krauma is an ideal alternative to the often sold-out Blue Lagoon. Krauma Nature Baths are open daily all year-round from 11-9.