The Biggest Glaciers in Iceland
June 27, 2019
Glacier fans: this one is for you! Over a tenth of Iceland's land surface is taken up with glaciers and ice cave. Even in summer, it's not hard to find a glacier-based activity to add to your holiday itinerary – just check out anywhere that has the suffix "jökull" after its name. But which are the biggest glaciers in Iceland and what do you need to know about them?
Vatnajökull, the darling of the movie world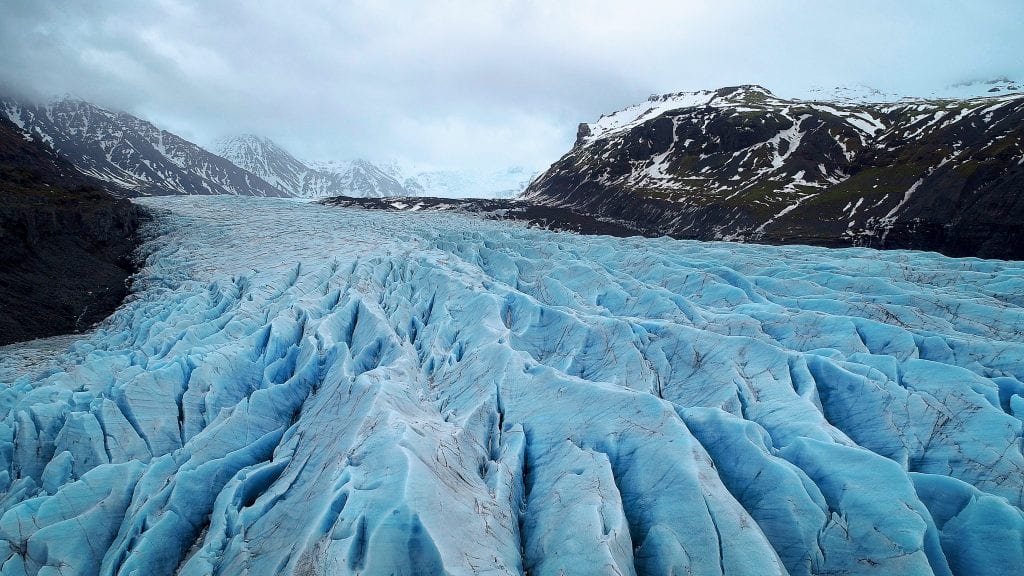 Let's start with the largest: Vatnajökull is unrivaled in terms of scale. This enormous slab of ice forms the largest glacier in Europe by volume. However, pedants will tell you that Svalbard's Austfonna covers a slightly bigger area, as does Russia's Novaya Zemlya if you count it as European rather than Asian.
Regardless, Vatnajökull is the biggest glacier in Iceland by a considerable margin. The stats are impressive. It covers an area of 7,900 km² and its thickness averages out at around 380 to 400 meters. To put it another way, you could melt it and refreeze it to cover the whole of Iceland and it would still be impressively chunky. Its oldest ice has been around for a thousand years. Are you exclaiming "Wow!" yet? We think you should be! After all, in this age of global warming and retreating glaciers, to see so much ice in one place is pretty special.
If you're still not convinced of its star quality, Vatnajökull has featured as a filming location in not one but two Bond films. It's the setting for the opening sequence of A View to a Kill, doubling for Siberia, as well as a key locale in Die Another Day – Jökulsárlón lagoon was especially frozen for the car chase sequence. Tomb Raider also used Jökulsárlón, and Interstellar, Batman Begins and Game of Thrones filmed just down the road at another of Vatnajökull's outlet glaciers, Svínafellsjökull. Even if you're no big fan of the big or small screen, Vatnajökull's a big draw.  There you can ride snowmobiles and super jeeps, strap on crampons to go for guided hikes and of course descend into its breathtaking winter ice caves.
Long Glacier, or Langjökull, is vitally important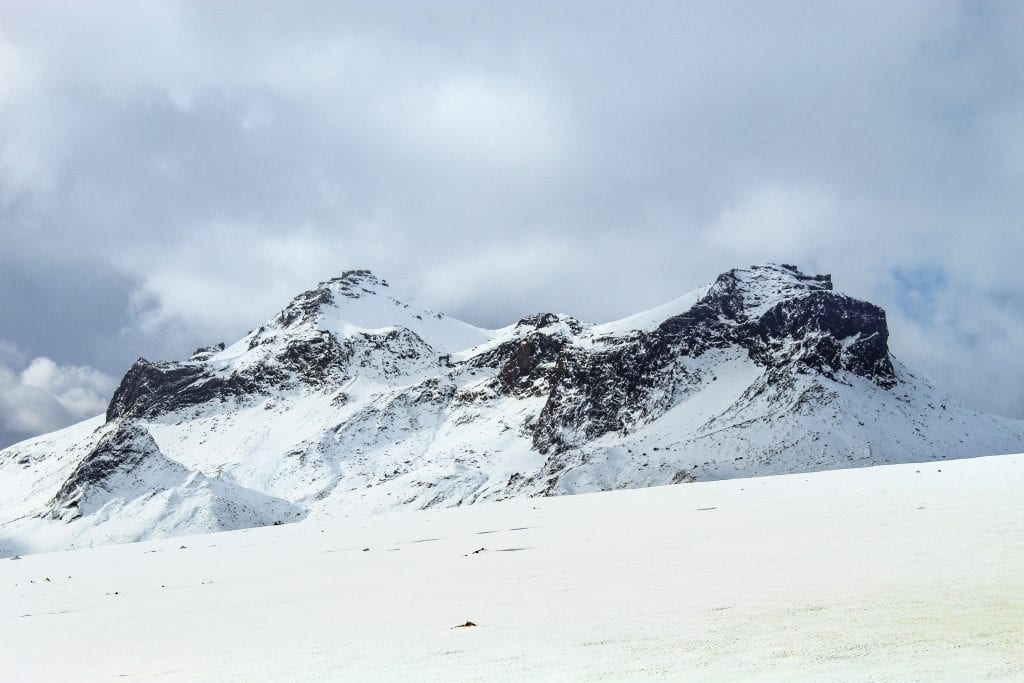 Size shouldn't be the only thing that matters, as proved by the country's second largest glacier, Langjökull. Though it was larger in the past, the glacier still boasts an area of 953km2 and ice up to 580 meters thick in places. Climate change is taking its toll. We should be concerned that this glacier is shrinking as it's responsible for supplying water to Lake Þingvallavatn and the Hvítá River which is the river that creates another of the Golden Circle attractions, Gullfoss. Langjökull is also famous for another top Icelandic attraction. The year-round ice cave built by Into The Glacier can be found on this West Iceland glacier.
And there's more…with volcanoes hidden beneath the ice
In all, there are over 250 glaciers in Iceland. Coming in at number three is Hofsjökull, whose name translates as "Temple Glacier". It measures 925 km2 in area and somehow squeezes into the gap between Vatnajökull and Langjökull. Underneath, is an active subglacial volcano. One place behind is Mýrdalsjökull, the glacier that conceals Katla volcano. It too is impressive in terms of size, coming in at 595 km2 by area. Smaller still is Eyjafjallajökull, which gained notoriety in 2010 when the volcano of the same name beneath its ice blasted ash into the atmosphere grounding planes across the western hemisphere for days.
So you see, even Iceland's little glaciers pack quite a punch when roused. Which will you visit first?