The Best Glacier Activities in Iceland
June 27, 2019
Though you could come all the way to Iceland to gaze at its incredible glaciers, we think that simply to look might be, well, just a little bit unimaginative. Instead, why not have a go at one of these fun activities that take place on top, beside or even inside a glacier. Here are our picks for the best glacier activities in Iceland.
Take a Ride in A Super Jeep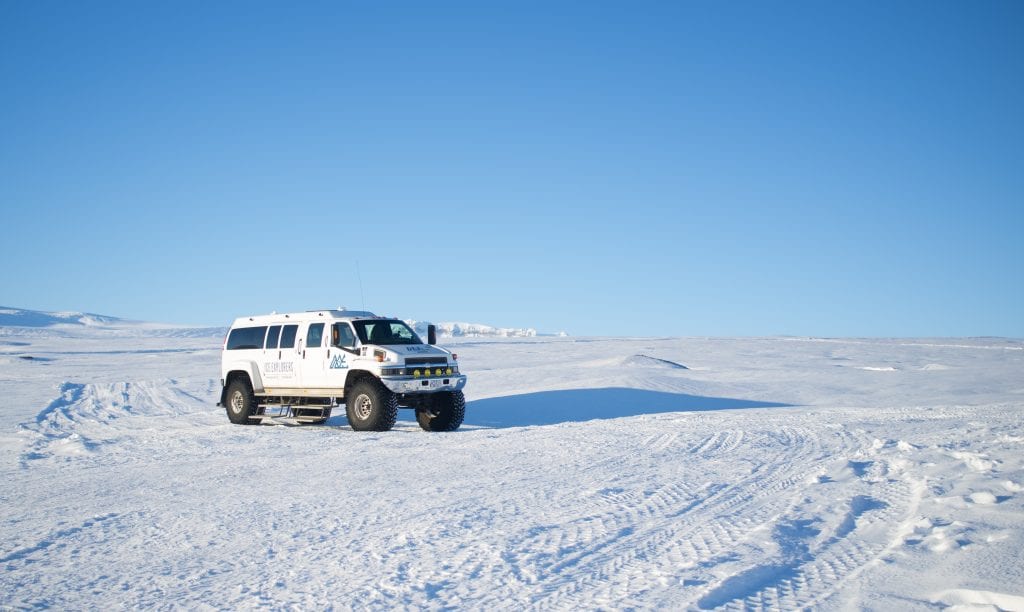 Super jeeps are souped-up SUVs perfect for coping with Iceland's extreme conditions. The addition of extra large wheels means higher ground clearance and the ability to cope with unpredictable weather conditions and more rugged terrain. If you're thinking that a glacier's surface might provide such an environment, you'd be right and there are plenty of tour operators who can take you on a thrilling ride. One such adventure takes you up onto Iceland's largest glacier, Vatnajökull, where the super jeep ascends high above sea level to absorb the extraordinary views of ice and snow-capped peaks. As you bounce along, press your nose to the window and take in the majestic sight of this massive body of ice.
Hike Across Crevasse-Ridden Ice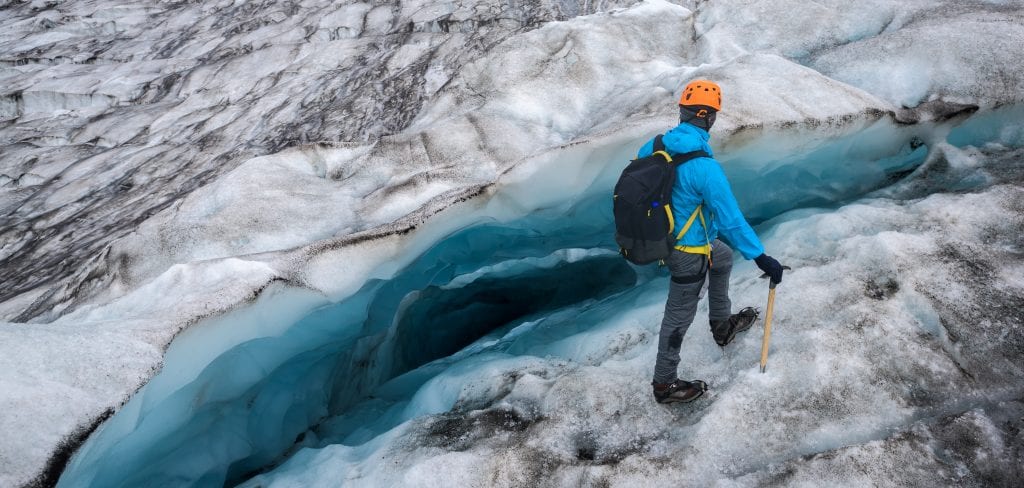 Contrary to what you might expect, you don't have to be exceptionally fit to hike on a glacier. A hike to see the spectacular Falljökull, also known as "Falling Glacier" is actually an easy to moderate walk. You'll be given crampons to attach to your hiking boots which will give you extra grip on the ice, but aside from that, it's pretty similar to a regular hill walk, except the scenery is a bit more dramatic. You'll need a guide, but that's a bonus as they'll help you navigate the crevasses and ice sculptures that make Falljökull one of Iceland's most breathtaking spots. Ice climbing ramps things up a notch. You'll be fitted with a harness and shown how to use ice axes to scale a sheer wall of ice. If you're looking for a more physical challenge, this might just be it.
Gaze in Wonder at an Ice Cave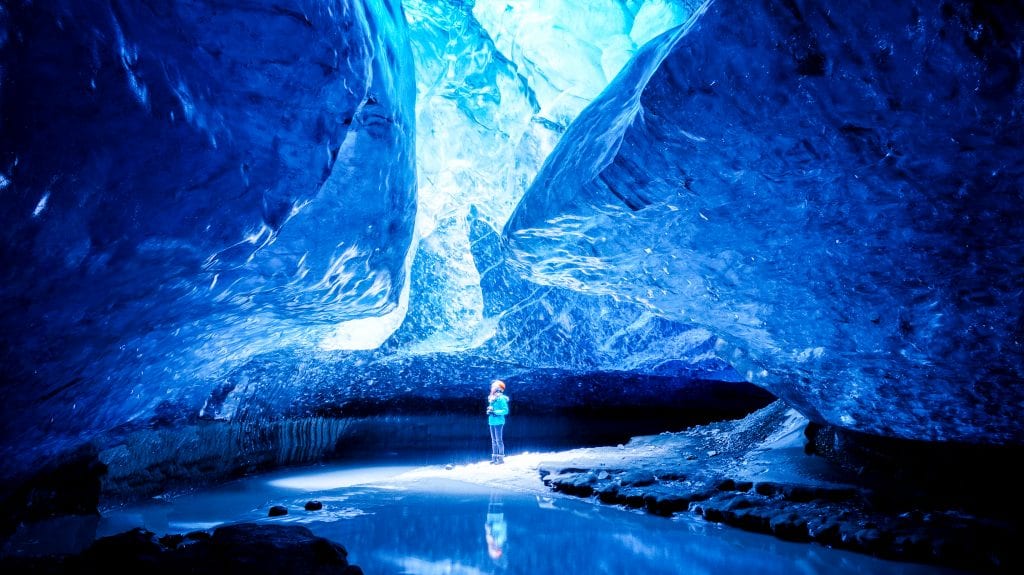 The vivid blues of Iceland's ice caves are breathtaking – in the literal, stop talking mid-sentence and forget to breathe a sense of the word. Translucent roofs, the result of every last air bubble being squeezed out of the ice, create a dramatic beauty which is hard to reconcile with the packed layers of snow that lie on the glacier's surface. It has a magical quality, something that's not lost on those who choose its ice chapel for their wedding. Every winter brings a different landscape, as the plummeting temperatures see off attempts by the glacier's summer meltwater to throw off last season's style. In summer, head for Langjökull as that's where you'll find Into The Glacier. Man has taken on nature, and even the most experienced of referees would be hard pushed to decide which has won.
Explore a Glacial Lagoon by Amphibious Vehicle
If your summer travels take you to South Iceland, then one of the most memorable ways to spend an afternoon is by taking a ride across Jökulsárlón. This glacial lagoon is littered with icebergs during the summer months as they calve from Breiðamerkurjökull, one of Vatnajökull's outlet glaciers. Amphibious vehicles plunge into the water from the sandy banks of the lagoon and take their passengers out onto the water to view these giant, bobbing ice sculptures. For an even closer look, board one of the Zodiacs – being smaller, they can get nearer to the icebergs without jeopardizing your safety. Whichever you choose, don't pass up the opportunity to enjoy some thousand-year-old ice in your drink. Cheers!