Snowmobile on Langjökull
June 13, 2019
If you're hoping to have an Icelandic adventure, then booking a snowmobile tour as part of your holiday package is a good start. One of the best places to do so is on Langjökull, Iceland's second largest glacier and the most convenient for Reykjavik and the Golden Circle. If you're hoping to snowmobile on Langjökull, here's what to expect.
Snowmobiling over the icy landscape of a glacier is the ultimate thrill ride. It's exhilarating to whizz across the surface of the glacier when pretty much everything around you is pristine white snow. You'll feel the wind dance around your hair under your helmet and blast your face. It's invigorating, exciting and above all, fun, particularly as you bump across the glacier's uneven surface! The views from this lofty vantage point are incredible and you'll have a grin from ear to ear as you take in your amazing surroundings.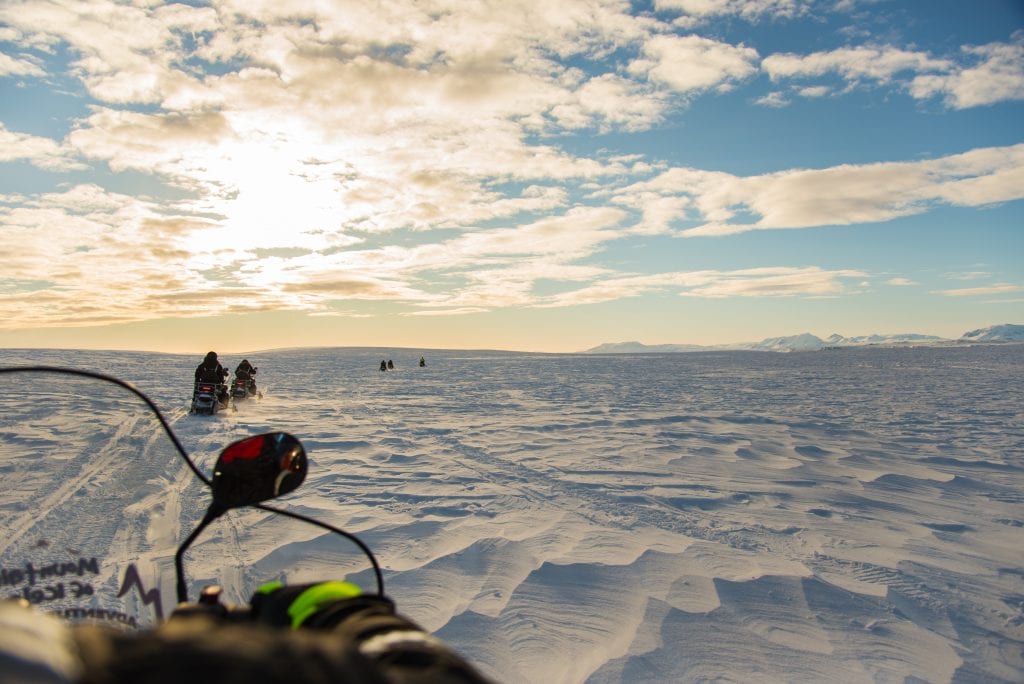 Unlike some snowmobiling tours, if you combine your ride with the Into The Glacier ice cave, then you'll experience double the thrill. The ice tunnel is located 1260 meters above sea level, and by the time you reach it, you'll really feel like you're on top of the world. And of course, after you've been wowed by the majesty and scale of the ice cave itself, you still have another snowmobile ride to look forward to before the tour ends as you descend back to base camp.
Of course, though we want everyone to have fun, safety is our primary concern. Before anyone sets out onto the glacier, full instruction is given about how to operate a snowmobile. Everyone's kitted out with appropriate clothing. Nevertheless, you should come prepared. Think about it: if you were to ride a motorbike, you'd expect to don the gear first, and a snowmobile's no different. It's wise to ensure that what's underneath is going to keep you warm, though, so layer yourself up with thermal base layers, warm fleeces, and decent socks. Even in summer, it's cold up there on the glacier and there's nothing worse than cold feet!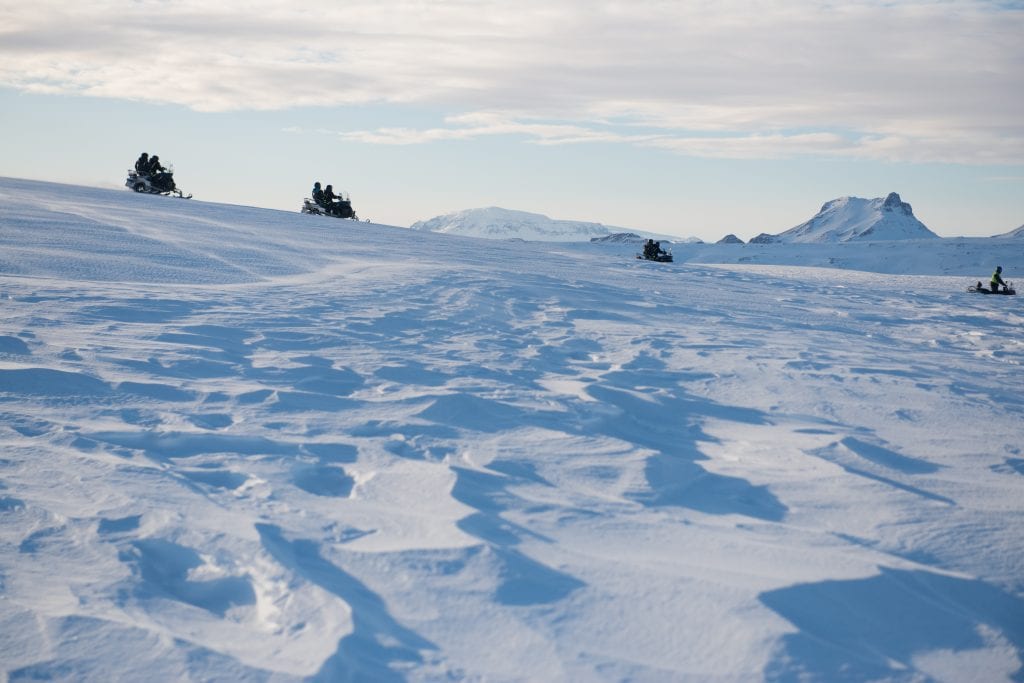 When the group's ready, experienced guides who know the area well accompany each group onto the glacier. Typically, one guide leads the way and those following stick to their tracks to ensure they remain on a safe path. Another brings up the rear and so any issues that could arise would be quickly spotted and dealt with. Speeds vary: if you're not comfortable going super fast, that's OK. But we're sure you'll soon get the hang of it and be going full throttle in no time, so to speak.
Anyone over the age of 16 who holds a driving license can drive a snowmobile, making it the perfect excursion if you're a family with older teens to entertain. If you're thinking that driving a snowmobile is very different from a car and are wondering whether you'll know what to do, you needn't worry. You won't be expected to set off unless you're comfortable with what you're doing. Nervous drivers or those too young to hold a license can ride pillion. (Children need to be a minimum of six years old to book this tour.)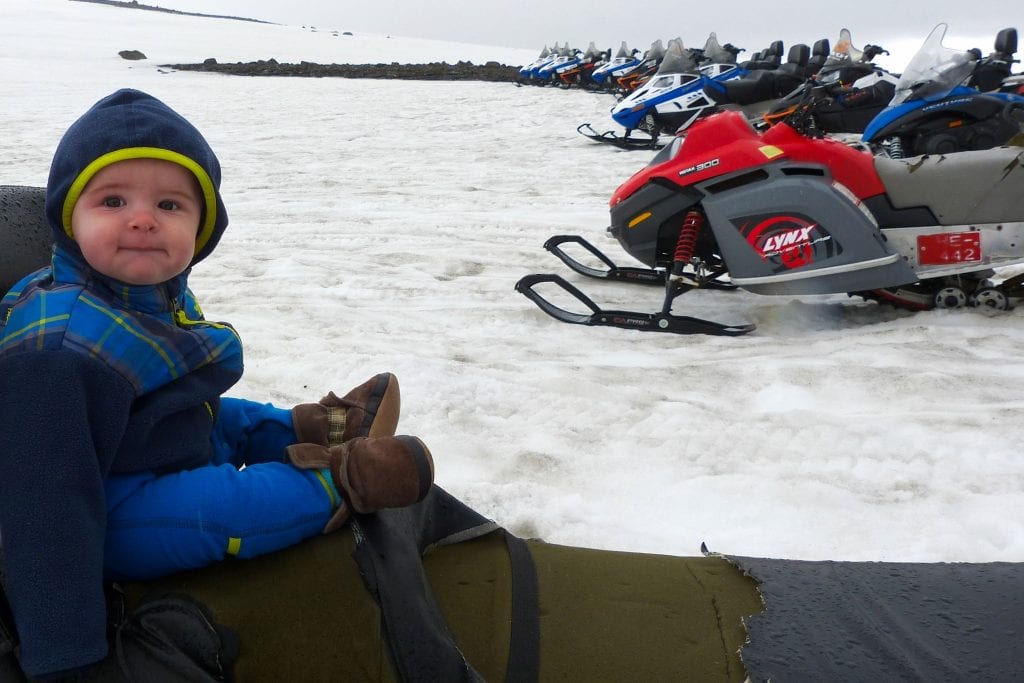 So what are you waiting for? To see why Langjökull wows even the most demanding of travelers, you've got to get on top of it. Join us – your snowmobiling adventure awaits!