Into the Glacier Celebrates Pink Ribbon Event with Courageous Women
October 18, 2023
Deep within Iceland's frozen landscapes, a beacon of hope shone brightly. Into the Glacier was honored to host a Pink Ribbon event, casting a radiant pink hue over the world's longest man-made ice tunnel this October. Beyond the captivating illumination, the event celebrated the inspiring journeys of resilient women who have battled cancer.
What is the Pink Ribbon?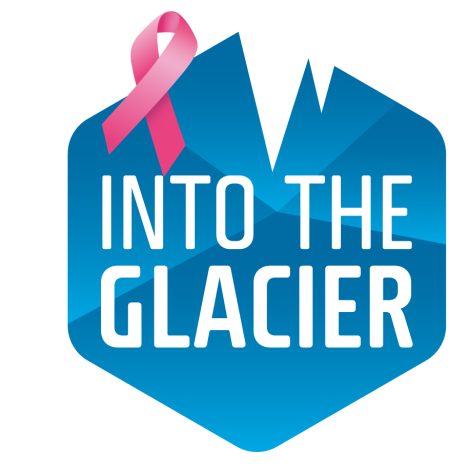 The Pink Ribbon is an internationally recognized symbol for breast cancer awareness. Originating in the early 1990s, this emblem has since become a beacon of hope and solidarity for millions affected by the disease worldwide.
Breast cancer remains one of the most commonly diagnosed cancers among women. According to the World Health Organization, over 2 million women are diagnosed with breast cancer each year globally. The Pink Ribbon initiative raises awareness and emphasizes the critical need for early detection, proper treatment, and continuous research to find a cure.
How Into the Glacier Supports the Cause
From October 13th to 20th, Into the Glacier dedicates 20% of the profits from online sales to support cancer research. We are honored to be esteemed partners of Bleika Slaufan (The Pink Ribbon). By purchasing a ticket, you're gaining the experience of a lifetime and contributing to this cause.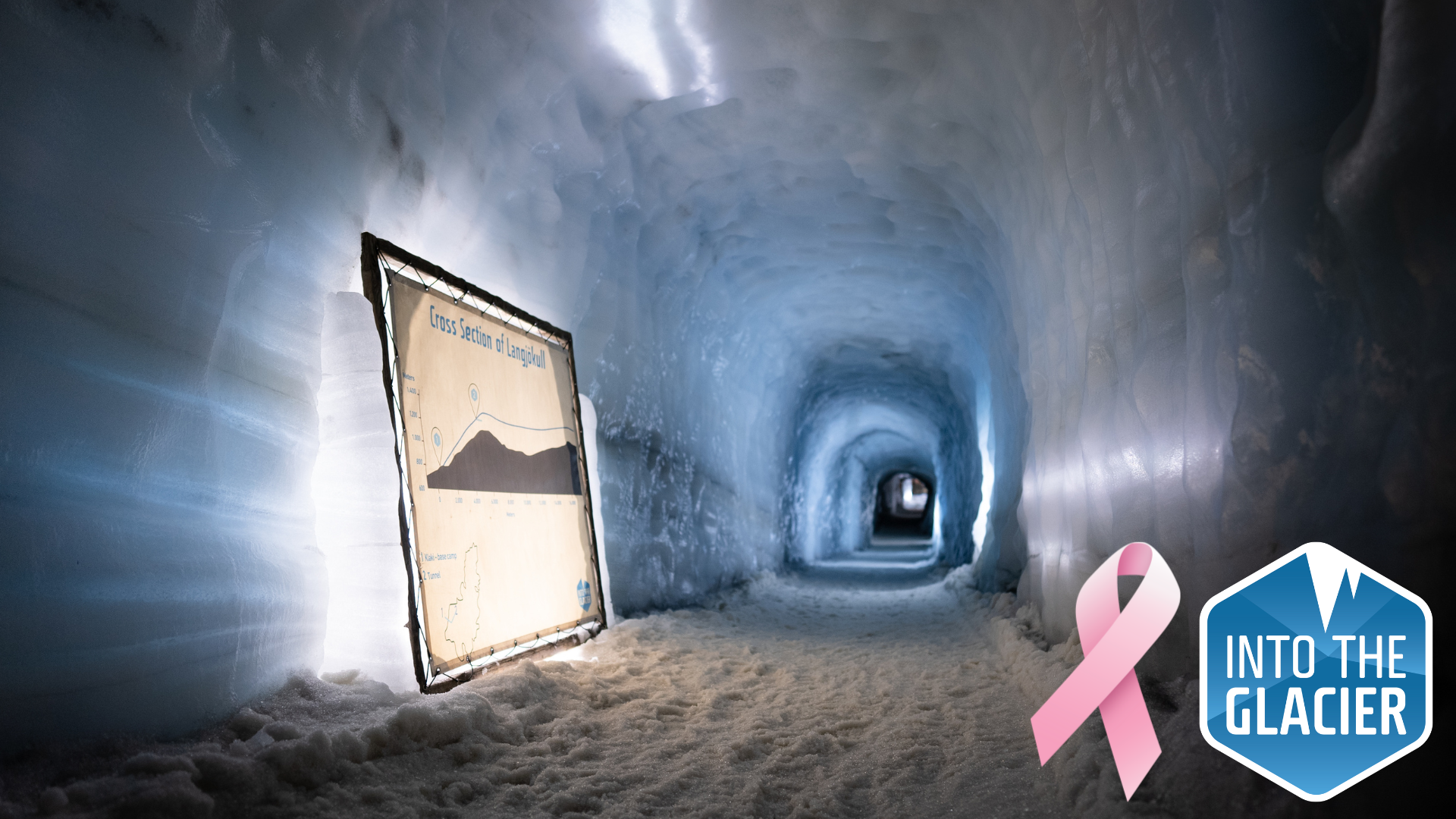 Stories from the Heart
Recognizing the strength and camaraderie among these remarkable women, we extended an invitation for a special day out. This trip was designed to offer them a joyful trip and to witness the glacier's transformation, bathed in a symbolic pink light.
During the event, we were deeply moved by the personal accounts of women who have navigated the challenges of cancer. Translated from Icelandic, their narratives shine a light on unwavering resilience, boundless hope, and the indomitable spirit that defines each journey.
Hildur Kristbjargardóttir
"When I was diagnosed on November 16, 2022, at 44 years old, the world seemed to stand still. Discovering a 5cm cancer in both breasts and metastases in the left armpit was overwhelming. Following that diagnosis, I also learned that I am a carrier of the BRCA 2 gene."
Hildur reflects on the profound change in her perspective, "It's so strange how everything stops for a person with a diagnosis, but life still goes on. Time has become more valuable. As a close friend told me, 'You start value assessing.' Now, I cherish moments with my loved ones, seeking joy and laughter. My advice to others? Life is now. Stop, enjoy, and don't let stress consume you."
Sólveig Tryggvadóttir
Diagnosed at 37, Sólveig underwent a transformative journey. "Yes, cancer changed me. It made me grow, teaching me humility and perspective. It's about having the right priorities but not taking things too seriously." 
She emphasizes the importance of new experiences, "Anything refreshing that I haven't tried before excites me." Sólveig believes in the power of community,  "Peer support is invaluable. Be open to new people. And to Into the Glacier, thanks for this exciting trip and the opportunity to try something new."
Agnes Ferro
Agnes's story is one of resilience. "Being diagnosed at 28 was a shock. I was thinking about having children, studying, and working. Everything stopped. But when I was re-diagnosed at 34, I drew strength from my past experiences." Family and friends play a significant role in her life. "Spending time with Alexander, my boy, creating memories, and enjoying life together is precious. With a big family and many friends, there's always something social on the horizon."
She adds, "Cancer has taught me about my limits and strengths. It's made me appreciate the little joys in life." Passionate about nature, travel, and crafts, Agnes advises, "Be open to seeing the opportunities in challenges. Surround yourself with supportive people. And always have something fun to look forward to."
Björg Gunnarsdóttir
Björg's diagnosis at 38 was a wake-up call. "This year changed everything. I had to get to know my new body and trust that the cancer was gone." She recalls the initial shock, "Before diagnosis, I felt pain which I associated with being a new mother. The news grounded me." 
Today, Björg is more health-conscious, "I've changed my diet, go for daily walks, and reduce stress." A lover of creativity, she says, "Creating, whether it's ceramics, photography, or drawing, uplifts me." Her message to others? "It will be okay. Listen to your body and know you're not alone."
For those interested in delving deeper into these powerful narratives, we will share the full interviews and stories on our Instagram page in the coming days. Stay tuned to hear more about these incredible women and their journeys.
A Day to Remember
These six incredible women, who met during their cancer treatments and became friends, were invited for a day of adventure and bonding. They explored the pink-lit glacier tunnels, reveling in the beauty and the company of friends who understood their journey—the day concluded at Hótel Húsafell over a bowl of hot soup.
To commemorate their visit, the Into the Glacier team prepared special gift bags, a small token of appreciation for their courage and for sharing their stories with the world.
Join us in supporting the Pink Ribbon cause and experience the magic of Into the Glacier. Your ticket offers a unique adventure and contributes to the fight against cancer. Let's make a difference together.