From Tingvellir Park to Langjokull Glacier by road
April 23, 2019
The lure of Iceland's ring road draws tourists in their thousands each year, keen to see for themselves Iceland's rugged beauty. But scenic drives don't begin and end at the ring road. Into The Glacier – the tour operator that'll take you, year round, inside a glacier – is now offering the opportunity to extend the experience by going over it as well.
Þingvellir National Park
This adventurous excursion starts at historic Þingvellir National Park, an extraordinary place in itself. Situated beside the river Öxara, this is where the Alþingi general assembly was established back in the year 930 to form the original Icelandic parliament. There, the Lögrétta convened to settle disputes and pass laws right up until the late 18th century. Nature rival's history in stature: it's also at Þingvellir where the North American tectonic plate cleaves from the Eurasian creating a raw landscape dominated by a steep sided gorge. The tumbling waterfall Öxarárfoss might not have the scale of nearby Gullfoss, but its considerable charm means it doesn't have to. Þingvellir is a wondrous site and more than worthy of its UNESCO World Heritage listing.

Silfa fissure
Not that it will be a drag to leave, when in doing so you'll traverse the Langjökull glacier in a specially modified vehicle. Though technically, you need no more than a regular 4×4 to cross such rugged terrain, such driving is best left to the experts when the scenery's this distracting. As you journey along the Kaldidalsvegur (known locally as the Kaldidalur), your guide will help you make sense of the drama that's unfolding before you. Langjökull glacier's significance is not to be underestimated, and not just because it's Iceland's second largest body of ice. It's the glacier's underground streams that feed the lake that you'll have seen before you left Þingvellir, the pretty Þingvallavatn which is Iceland's largest lake. If you're wondering why it's crystal clear, it's because the glacial meltwater has trickled slowly through the lava beneath. Think of it as nature's filtration system. You'll want to return to dive between the plates at Silfra fissure – just think how wonderful such visibility would be.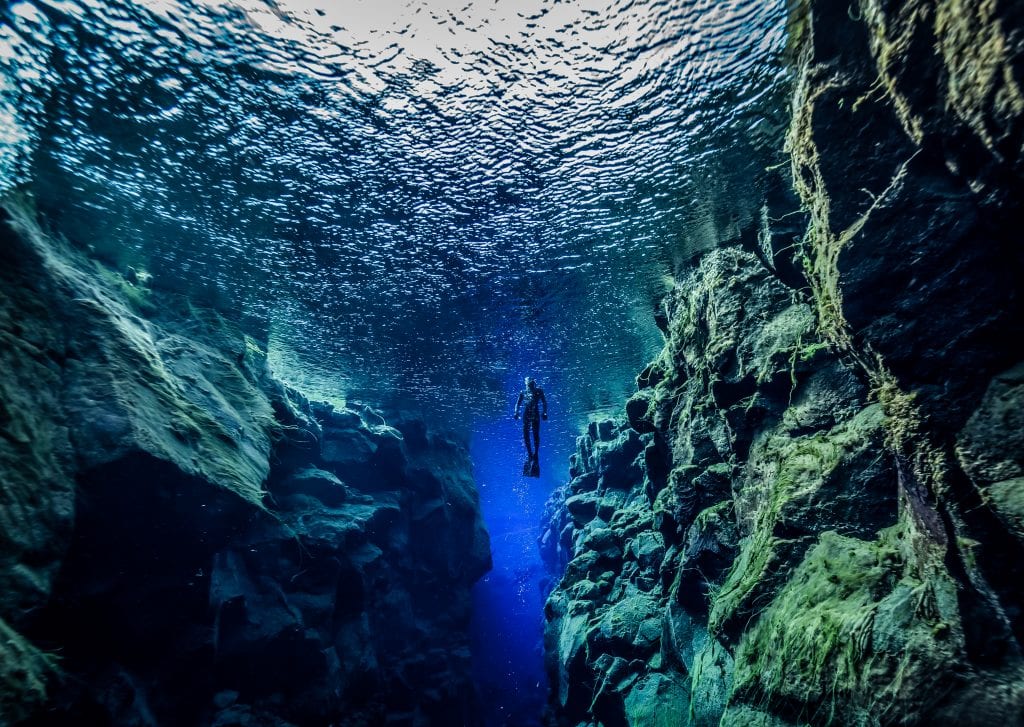 Kaldidalur Road
At just 40km long, Kaldidalur is the shortest of Iceland's seasonally open mountain roads, and takes its name from the land on either side: it means cold valley. Most years, it's open from late May until the end of September. Fields of rock are bisected by ice cold rivers, beyond which loom enormous tongues of ice and the volcano Skjaldbreiður. Its name translates as "broad shield" giving a clue to its appearance. The rough mountain track snakes past Langjökull, affording uninterrupted views and on a clear day, you'll also catch a glimpse of the glacial trio Eiríksjökull, Þórisjökull and Okjökull. Offroading has never been this fun, though technically you'll still be on route 550. What constitutes a road up here in Iceland's incredible interior isn't quite what you'll be used to inside the city.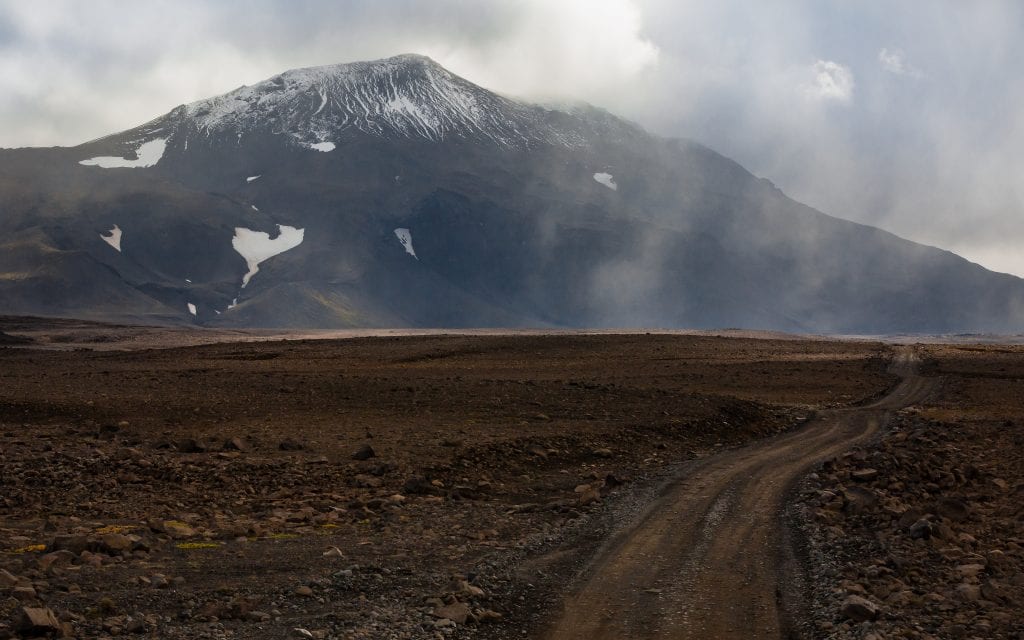 Langjökull ice cave
Once you reach Klaki base camp, you'll journey into Langjökull glacier through a painstakingly engineered tunnel that stretches half a kilometre underground and enables year round access. The compacted ice glistens blue, as any air has been squeezed out under pressure. The ice above your head continues upwards for 25 metres – just think about the weight of all that ice. Though you won't see it, like the glacier above it, the tunnel is constantly moving, requiring constant maintenance. The ice cave is equally impressive. In some areas reaching seven metres in height and ten metres in width, it's magical, magnificent and mind-blowing. Riddled with crevasses and adorned with icicles like stalactites, it's one of the country's most breath-taking sights. But hey, this is Iceland. You wouldn't expect anything else, would you?